Pumpkin Patch Outfit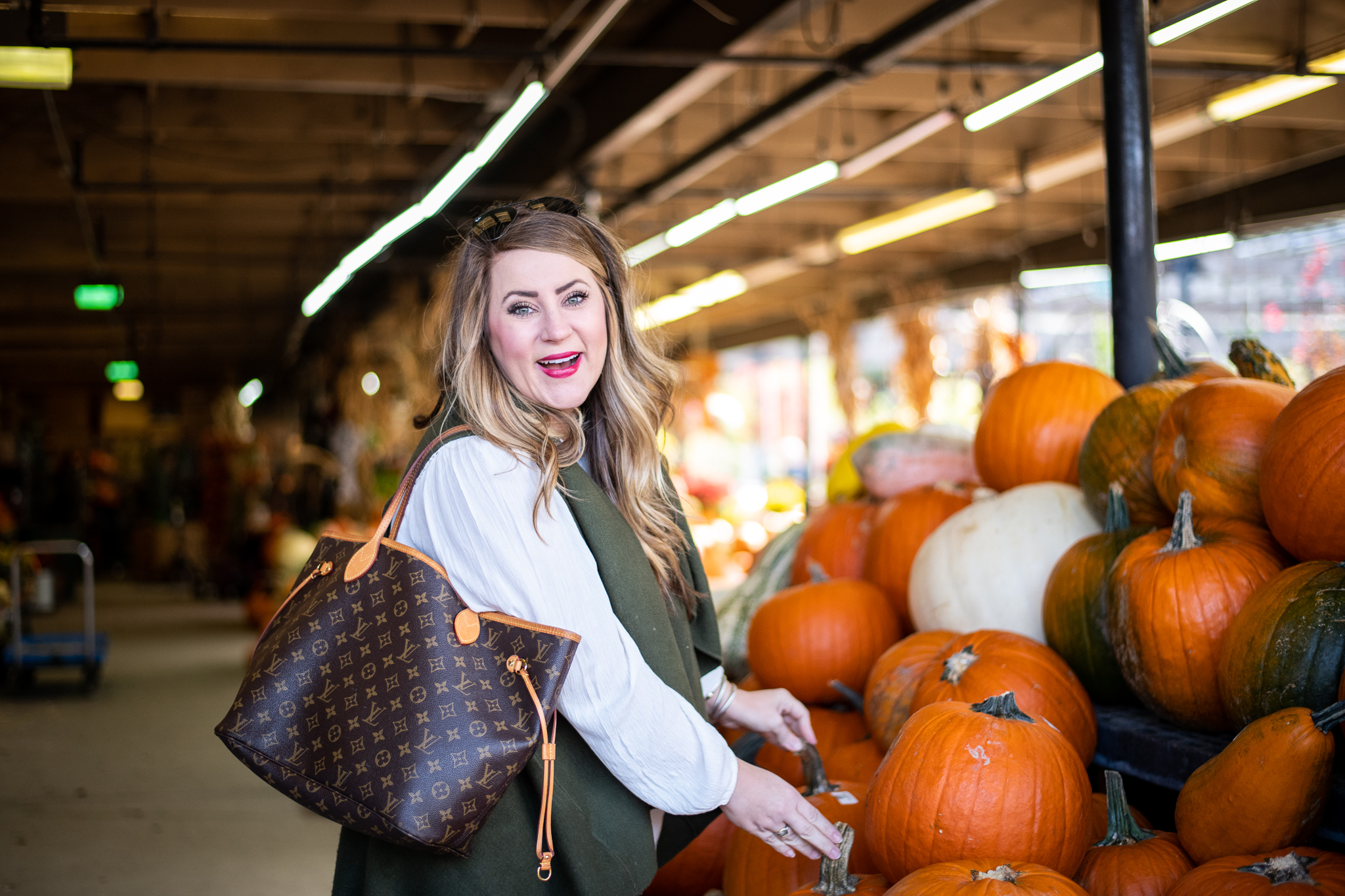 Vest / Top / Jeans / Boots / Bag
Okay, okay, so maybe this isn't exactly a "pumpkin patch" but it is a patch of pumpkins.
I actually haven't made it to an actual pumpkin patch this year, did you? My hope was to take Penelope, but Aaron has been working so many weekends or we've just had plans, so it hasn't happened yet. I can't believe how fast October flew by (not that it's quite over yet, but you catch my drift). However, I personally think November is also pumpkin season, don't you? I mean, it's definitely an odd month in terms of "it's still fall but we know everyone is actually gearing up for Christmas," but pumpkins to me have always been Halloween/Thanksgiving decor.  So even though October is almost over, I still feel like we can go to the pumpkin patch in November (all the pumpkins just might be dead).
I grabbed these boots on sale a few weeks ago and while I usually like a more low cut bootie for my thicker legs, I have to admit, I'm really liking these for their comfort and short stack heel. If you're in the need for some great fall booties, these come in so many colors and are on major sale, so check them out. Also, check out this  sweater cardigan as it's super cozy and I know it will be extremely versatile as the months go on.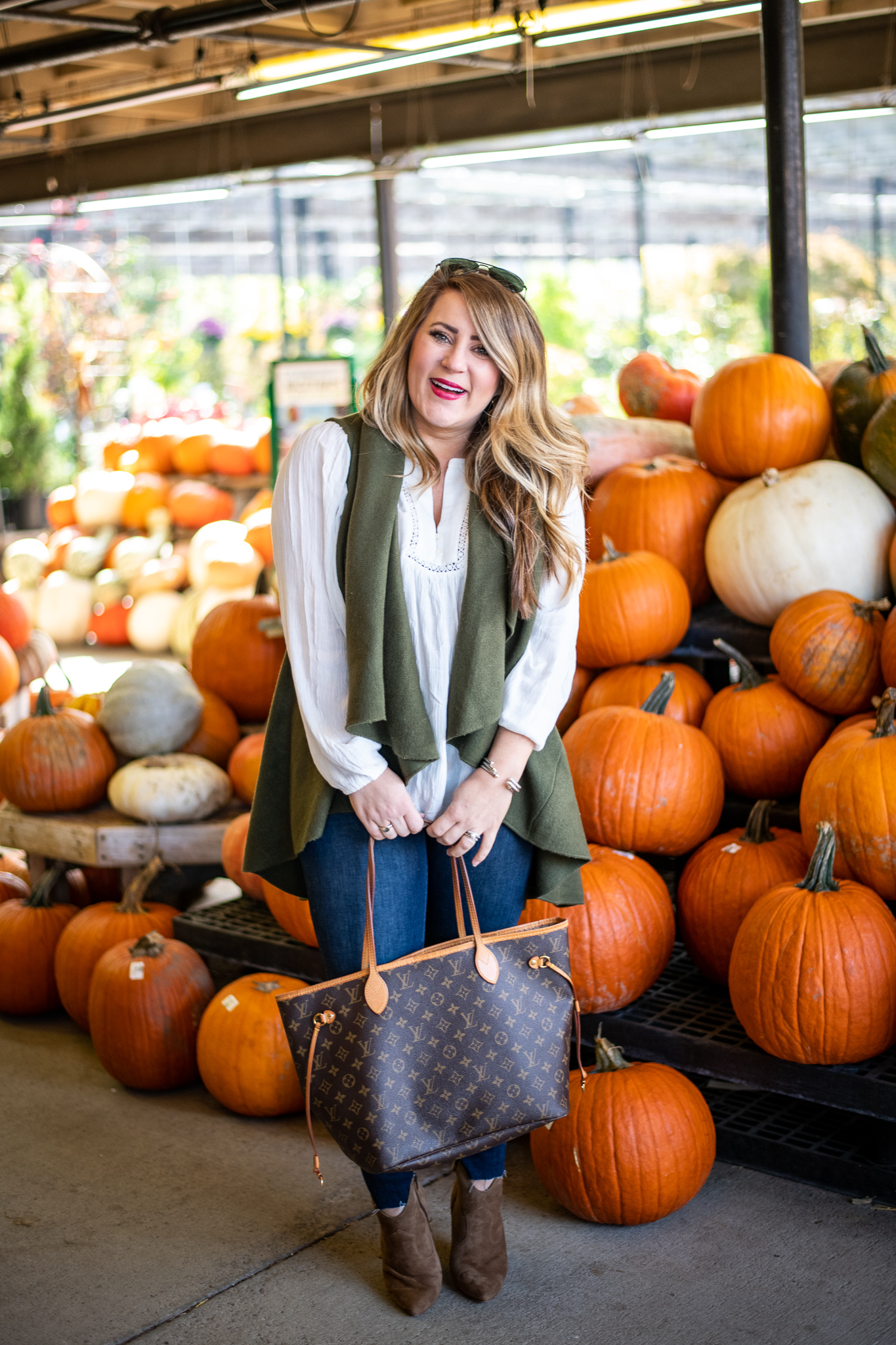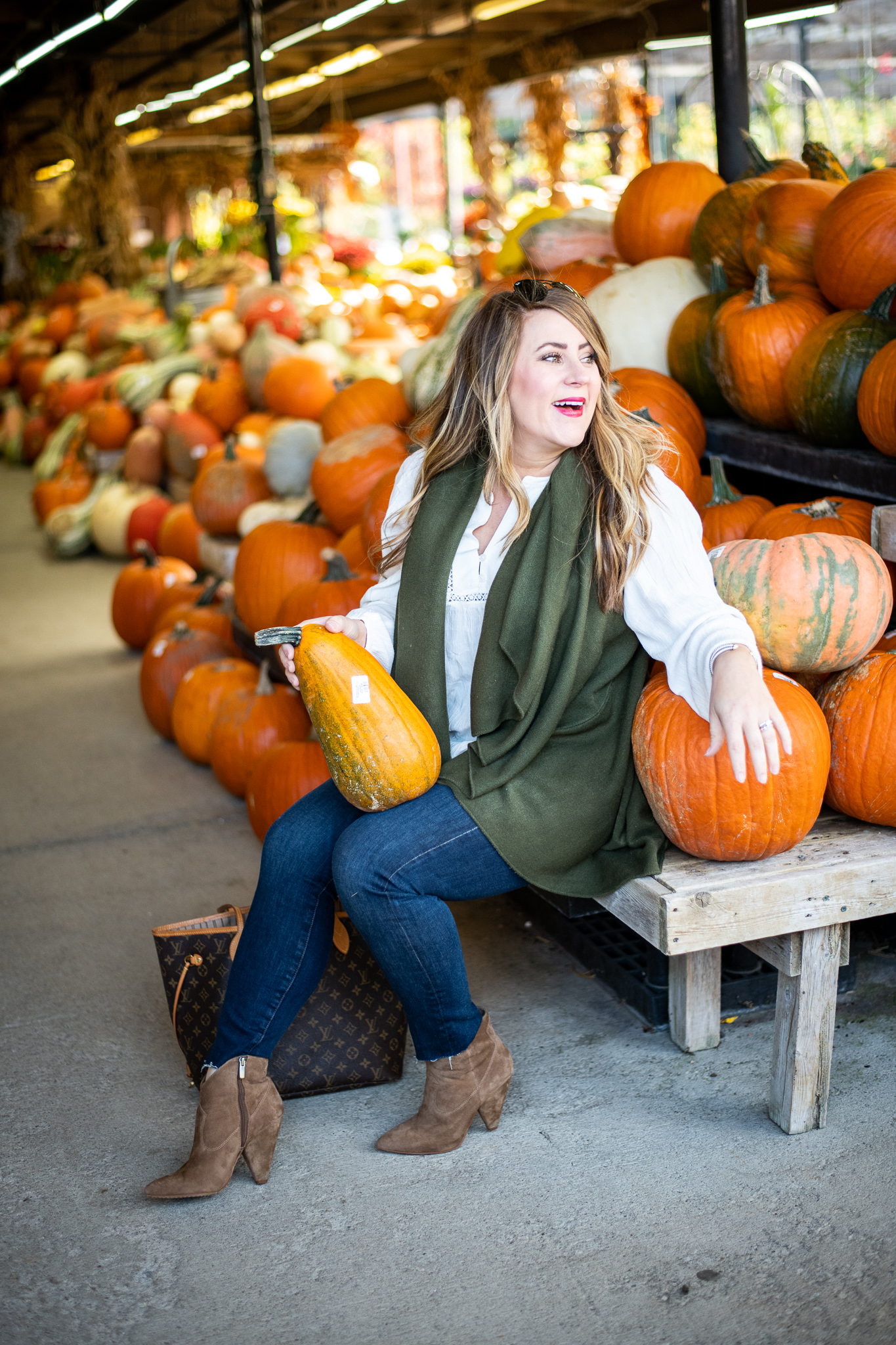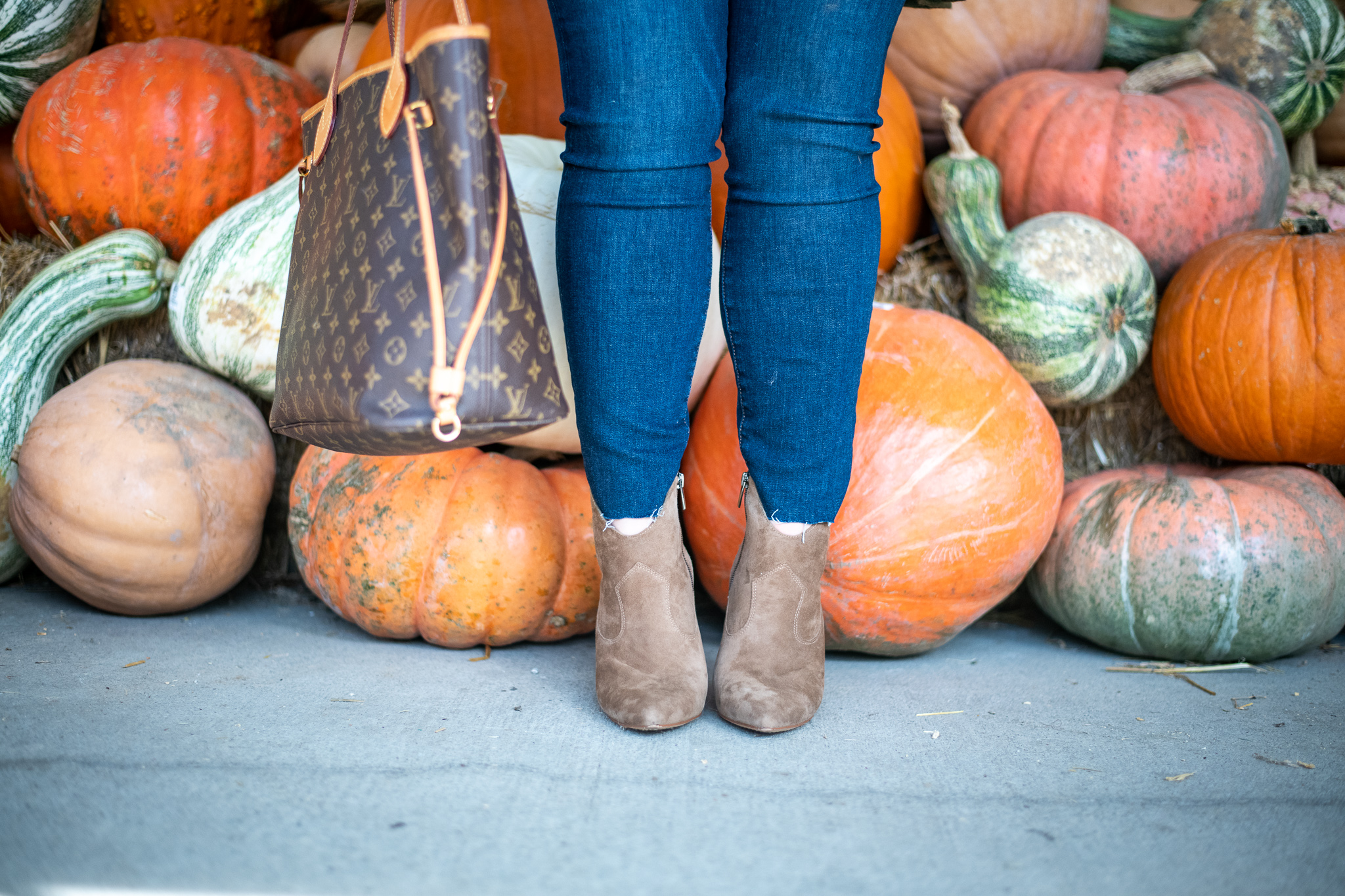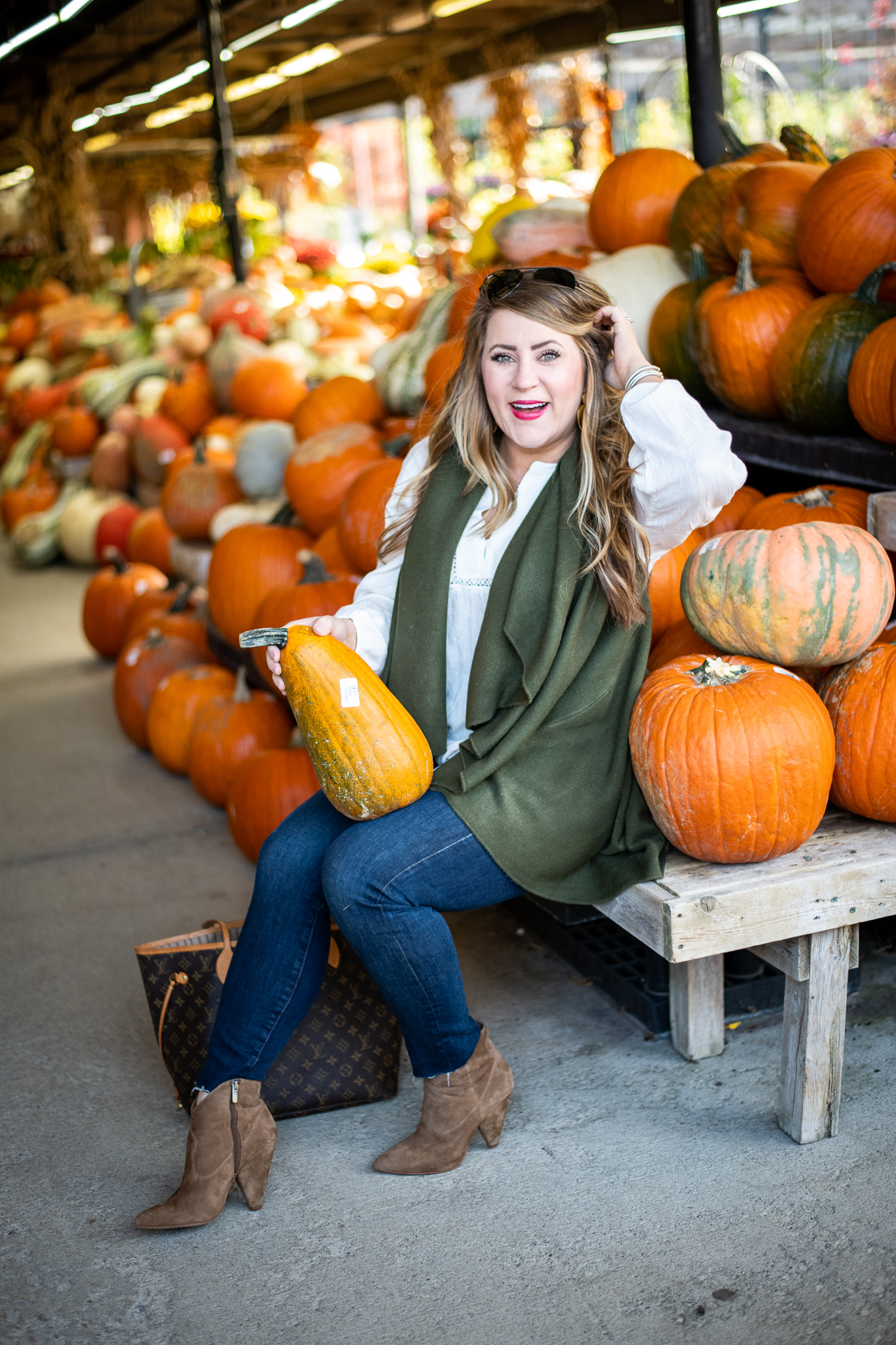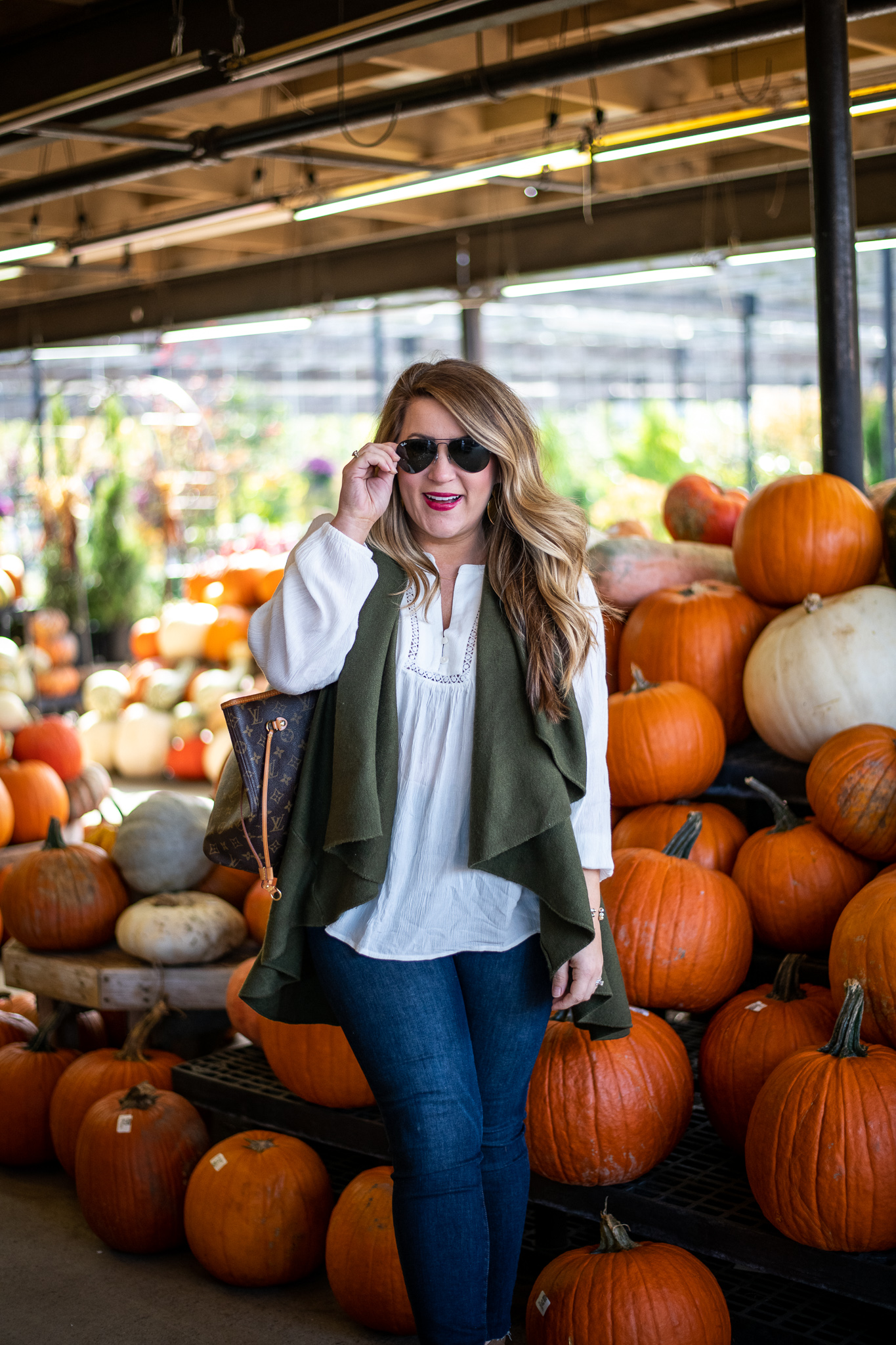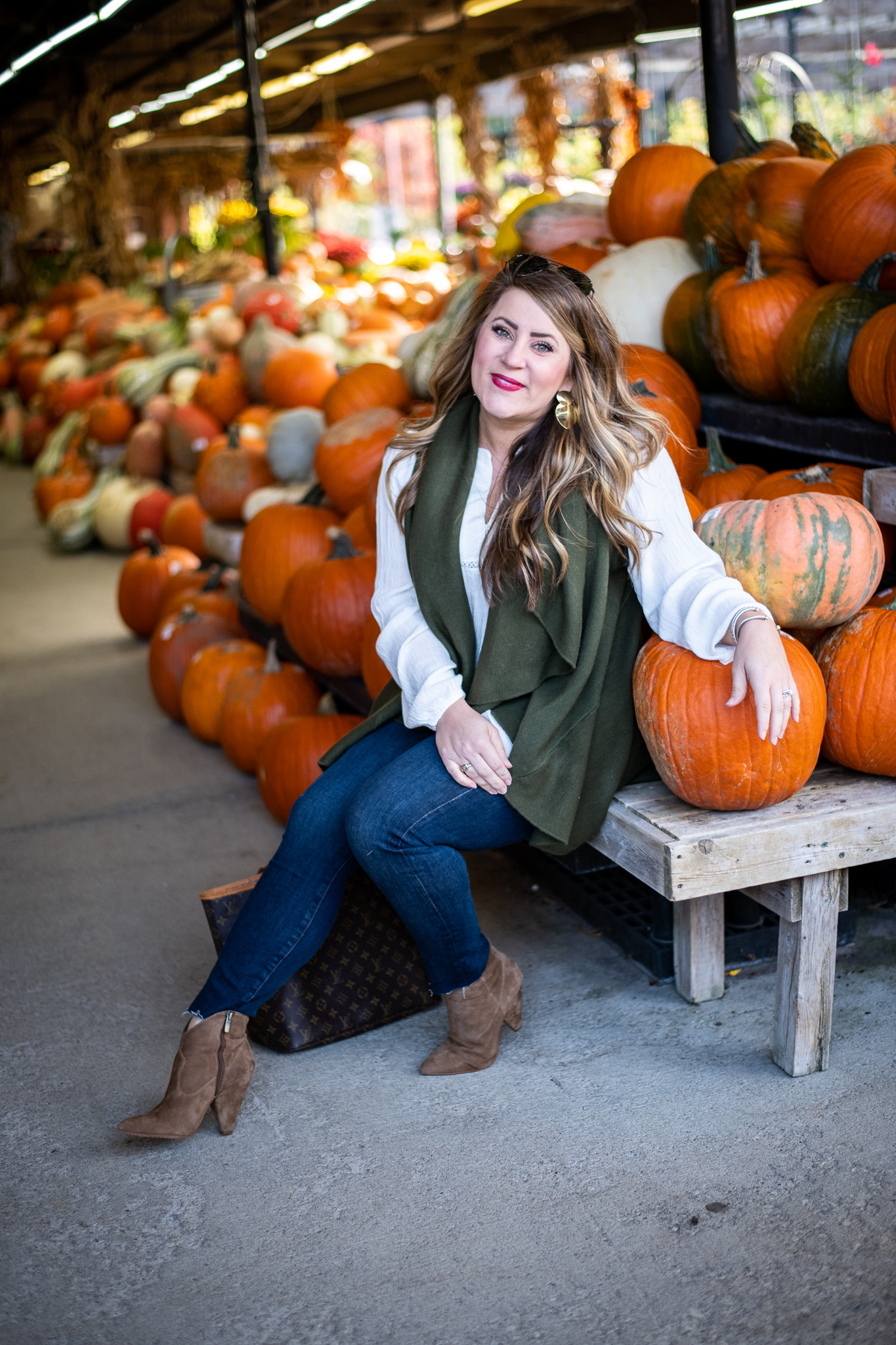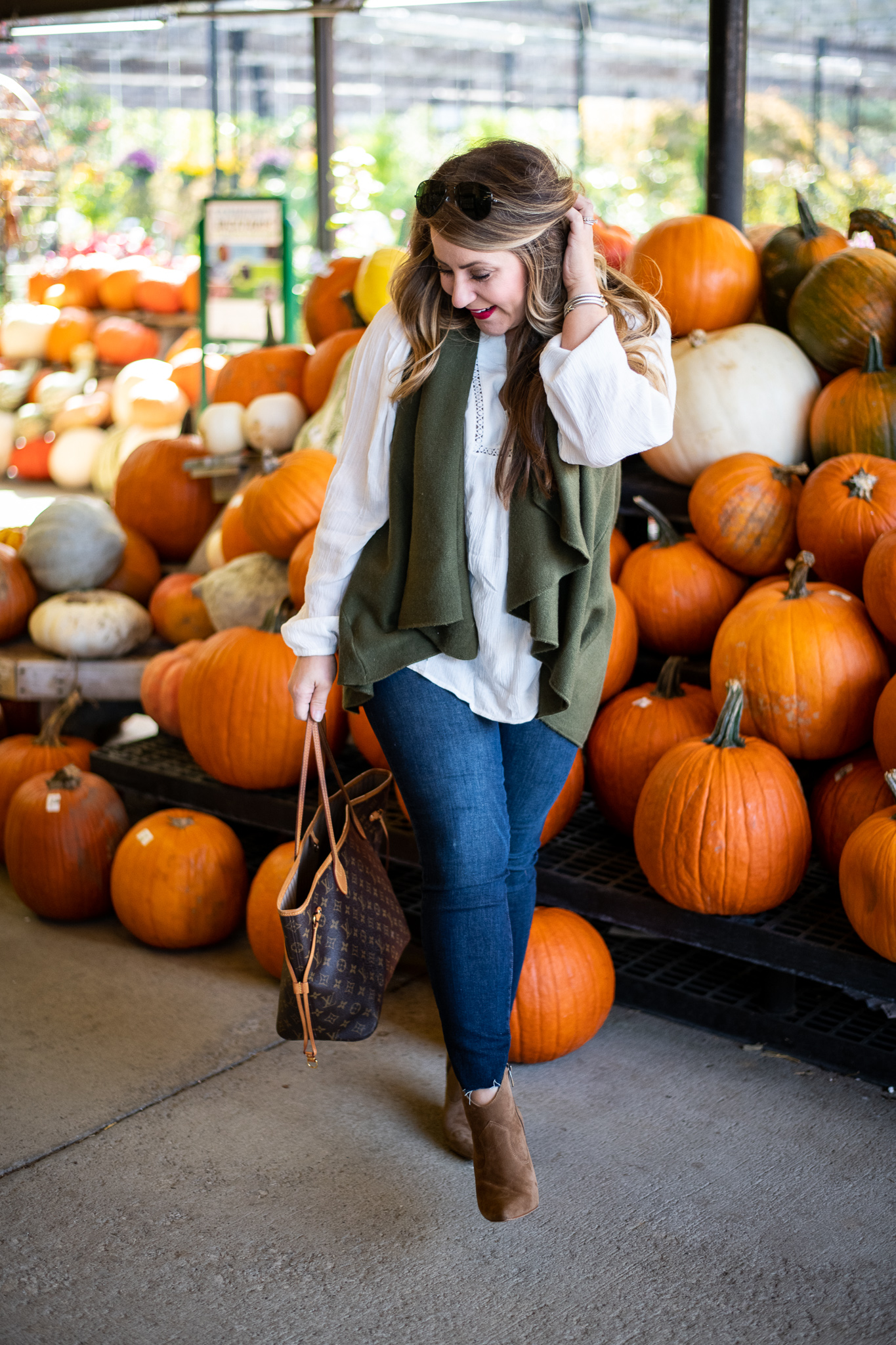 Did y'all visit the pumpkin patch this season? What are your thoughts on it being too late once Halloween is over? Maybe I need to take P ASAP before next week! haha We didn't even carve our Jack-o-Lanterns yet this year! I have so many pumpkins (as seen here), so I don't know what's stopping me other than having a ten month old and being exhausted! Our neighborhood has our trick-or-treat this Saturday, so maybe we need to carve one night this week so our porch looks more Halloween spooky for our trick-or-treaters.
But first, coffee.
XX

The post Pumpkin Patch Outfit appeared first on Coffee Beans and Bobby Pins.