Pink Coat for Fall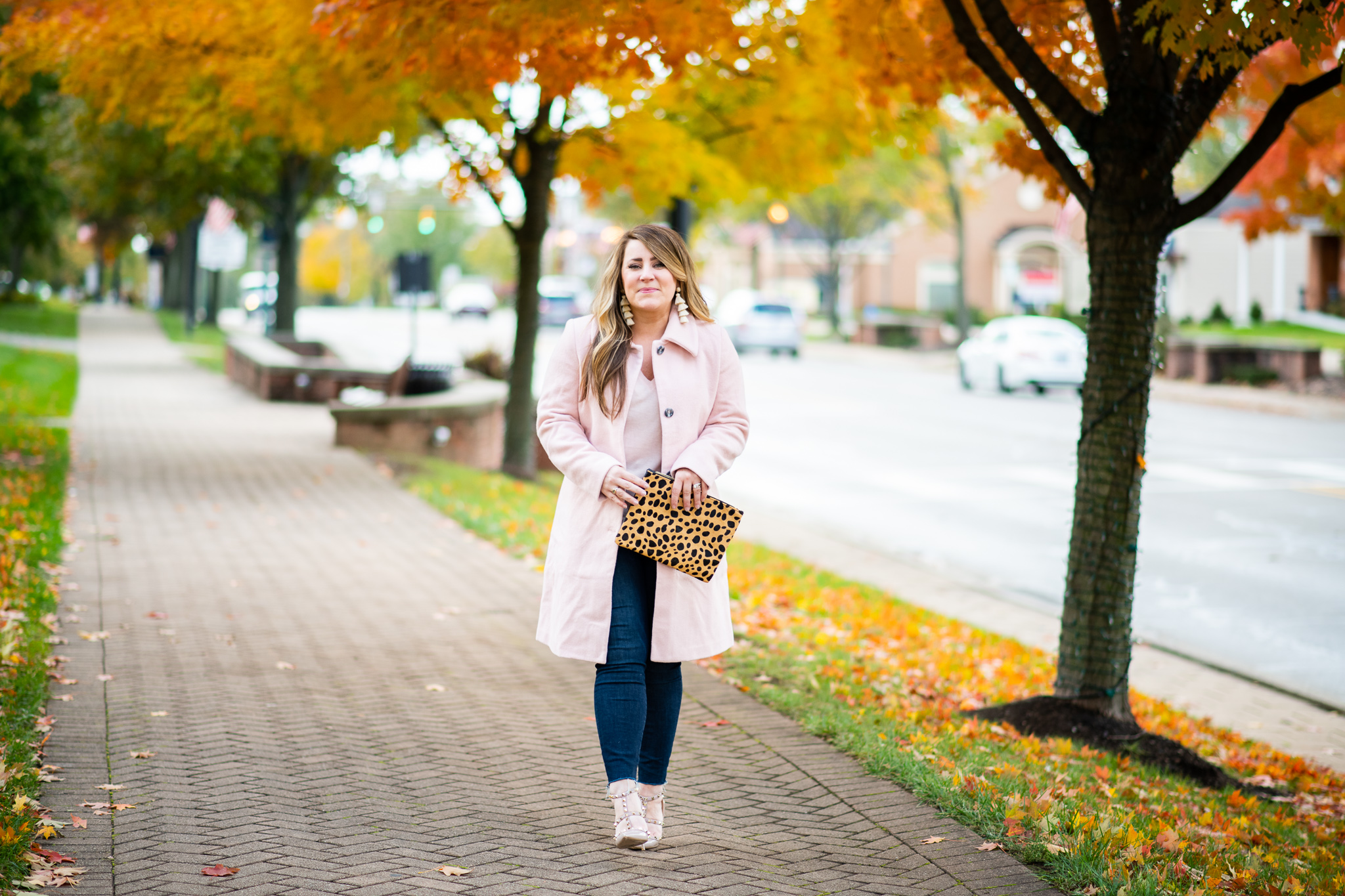 Earrings / Shoes (similar pair here for less) / Jeans / Clutch / Pink Coat (love this one too) / Sweater
These tress y'all. I am SO smitten. The past five years I have missed Ohio's fall since it's always so beautiful. Don't get me wrong, wearing a t-shirt in North Carolina in October is great, but the trees are so dead from the heat that they just fall, they didn't necessarily change. I was also excited to move back for the fall (note: not the winter); however, the trees just now started changing, and some had already fallen due to the long summer weather and rain. BOO. Here is hoping next fall shines more of this gorgeousness or else I may have to move back to NC (kidding…kind of…but seriously, ask me during winter).
I'm not sure what's happening with my hair in these pictures, but yikes. I actually thought about throwing them out and not using them, but again, the trees were just too pretty. Also, this just goes to show for all of you that have reached out to me on Instagram about never having a bad hair day that it does happen (and quite often). Actually, if you follow me on Instagram, you know that 90% of the time on stories, my hair is rocking a top knot even when clean because Poppy really like to pull it and I don't like doing stuff around the house with it in my face.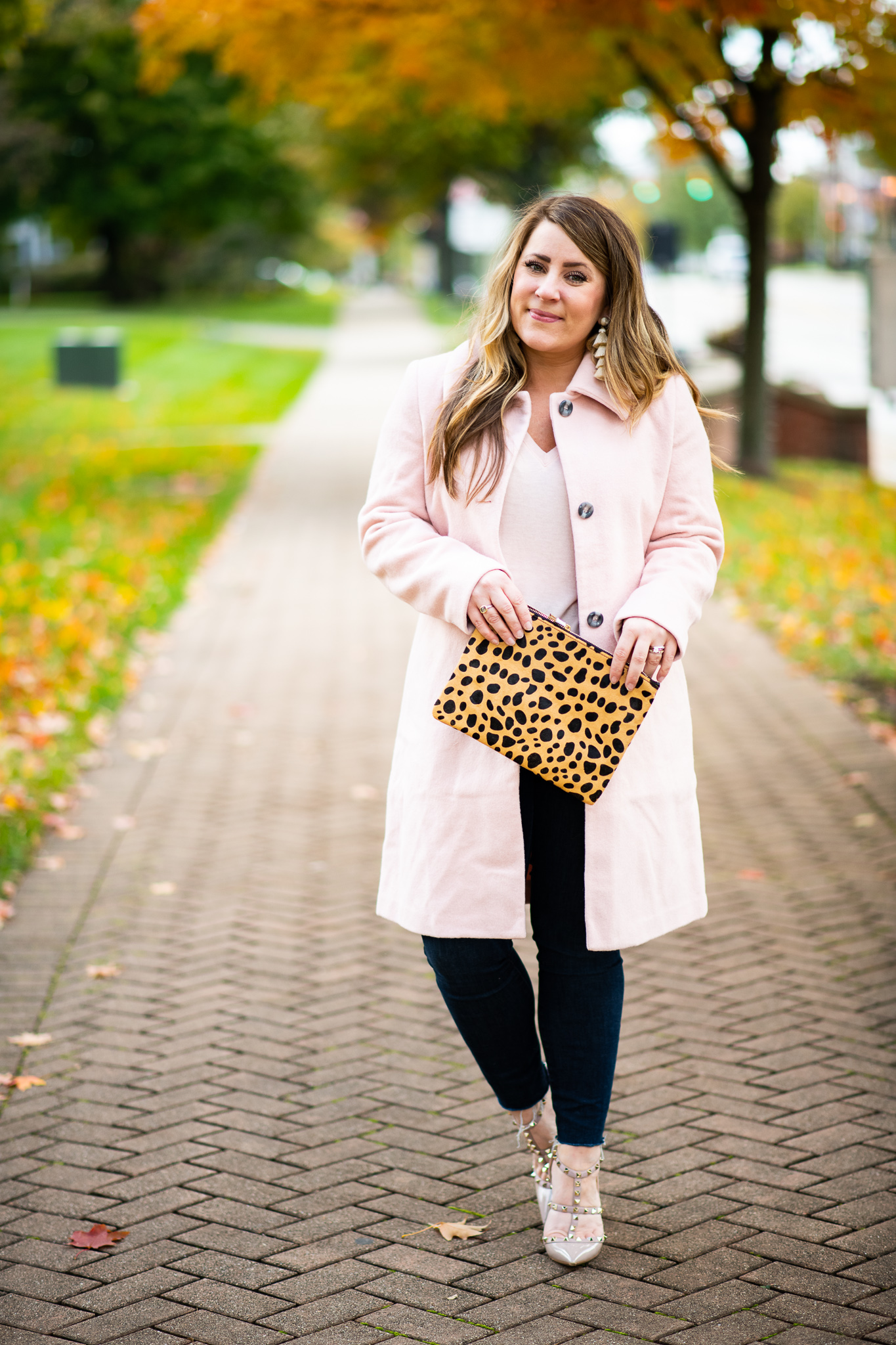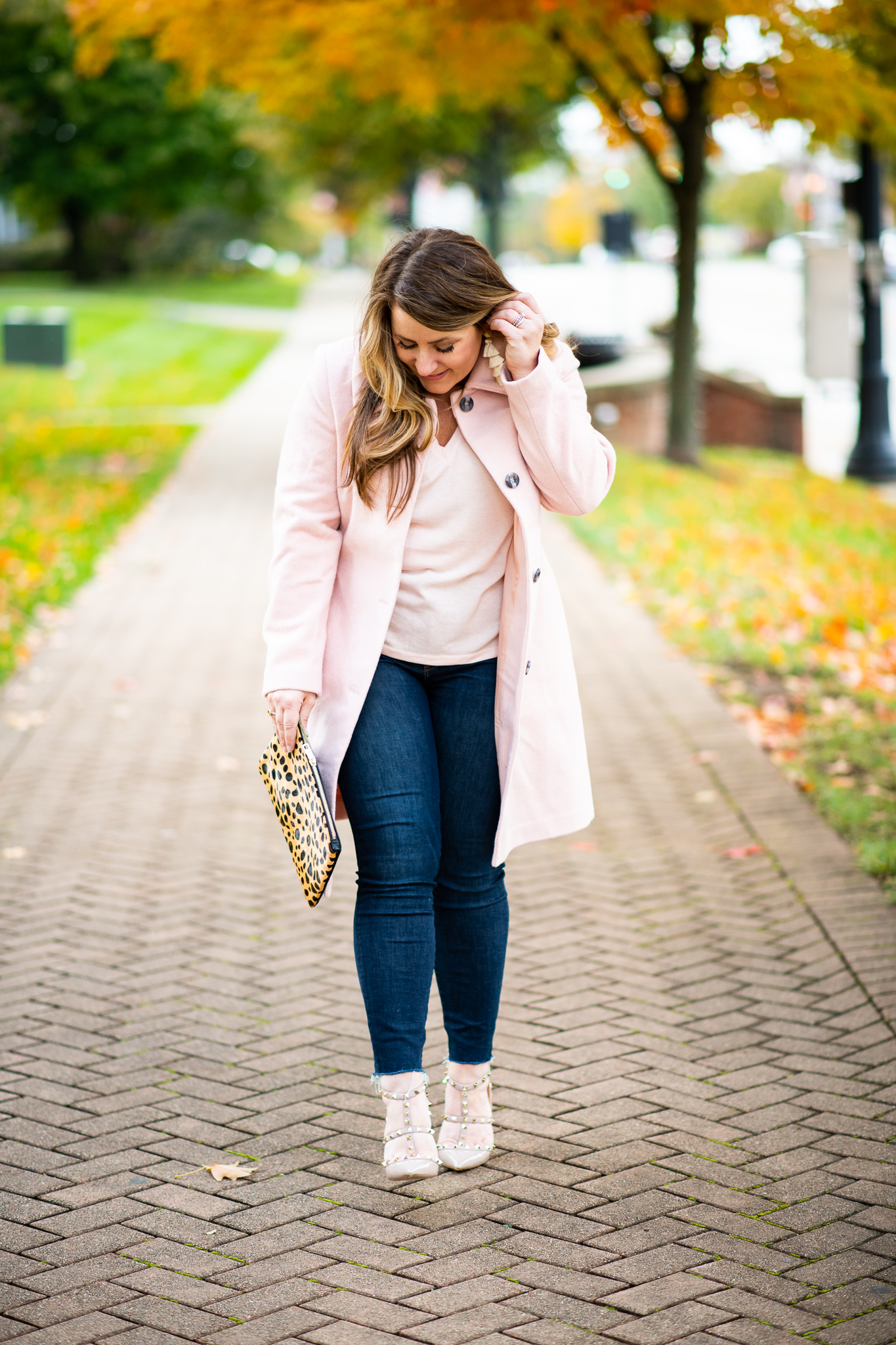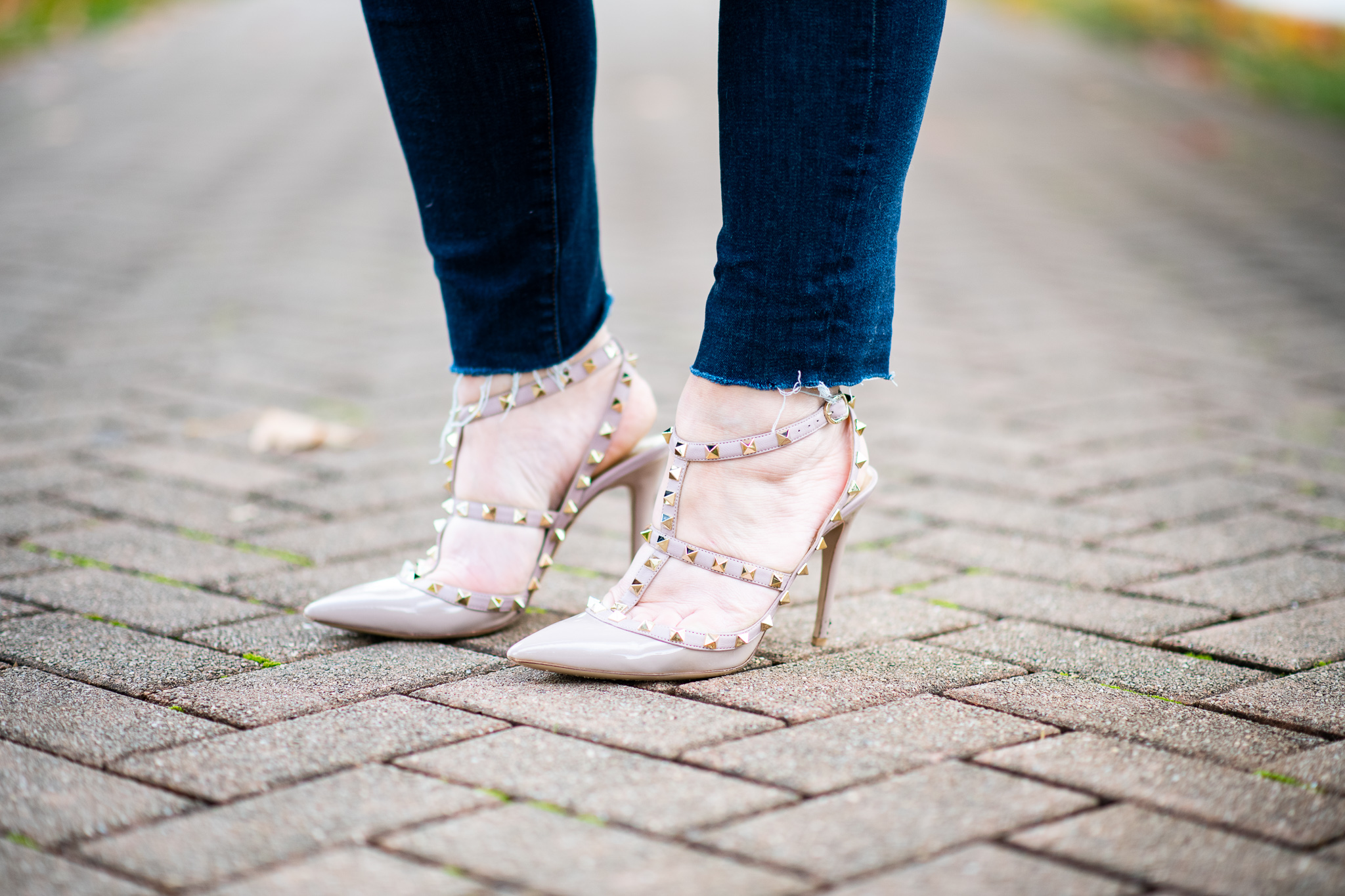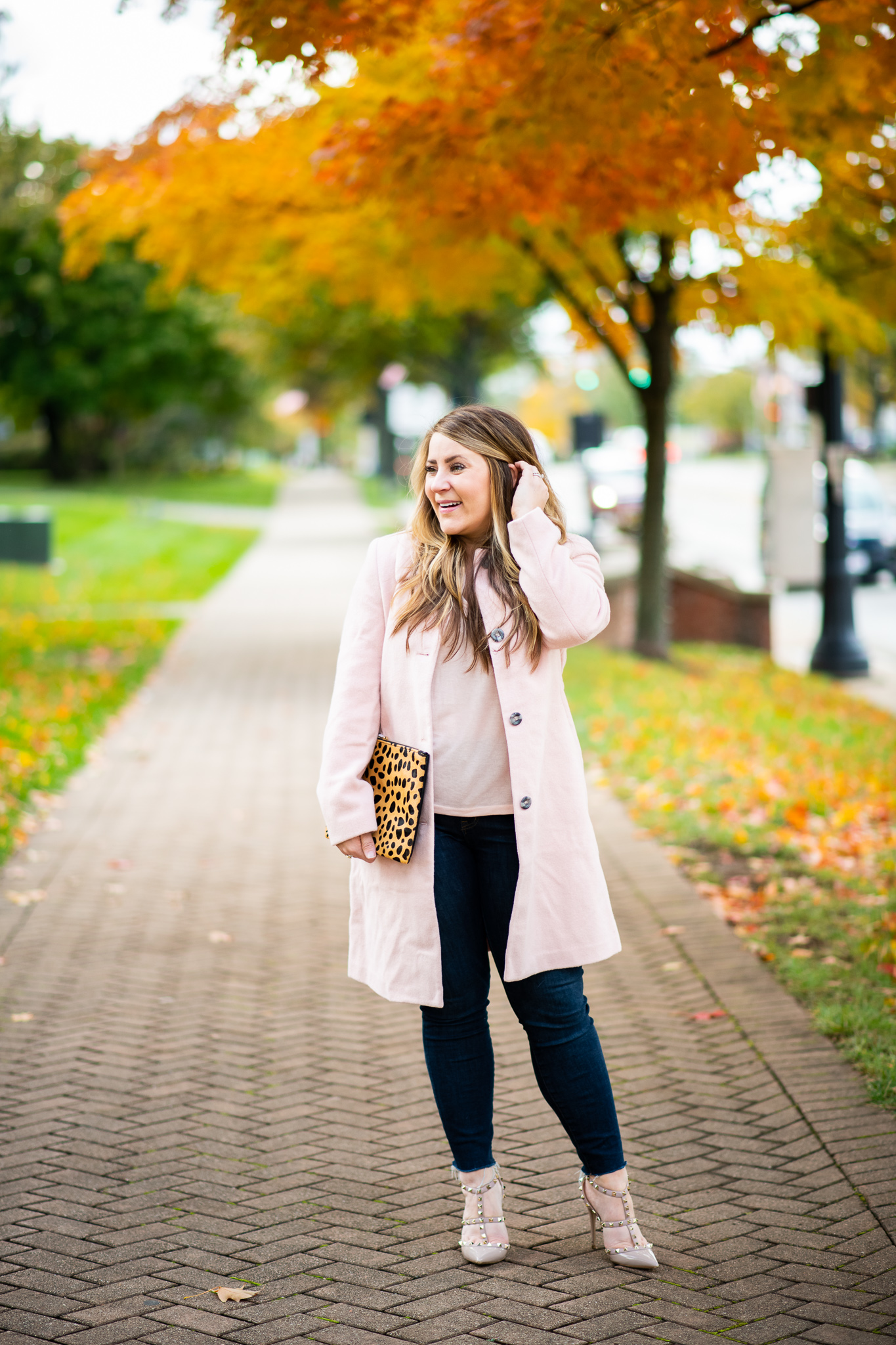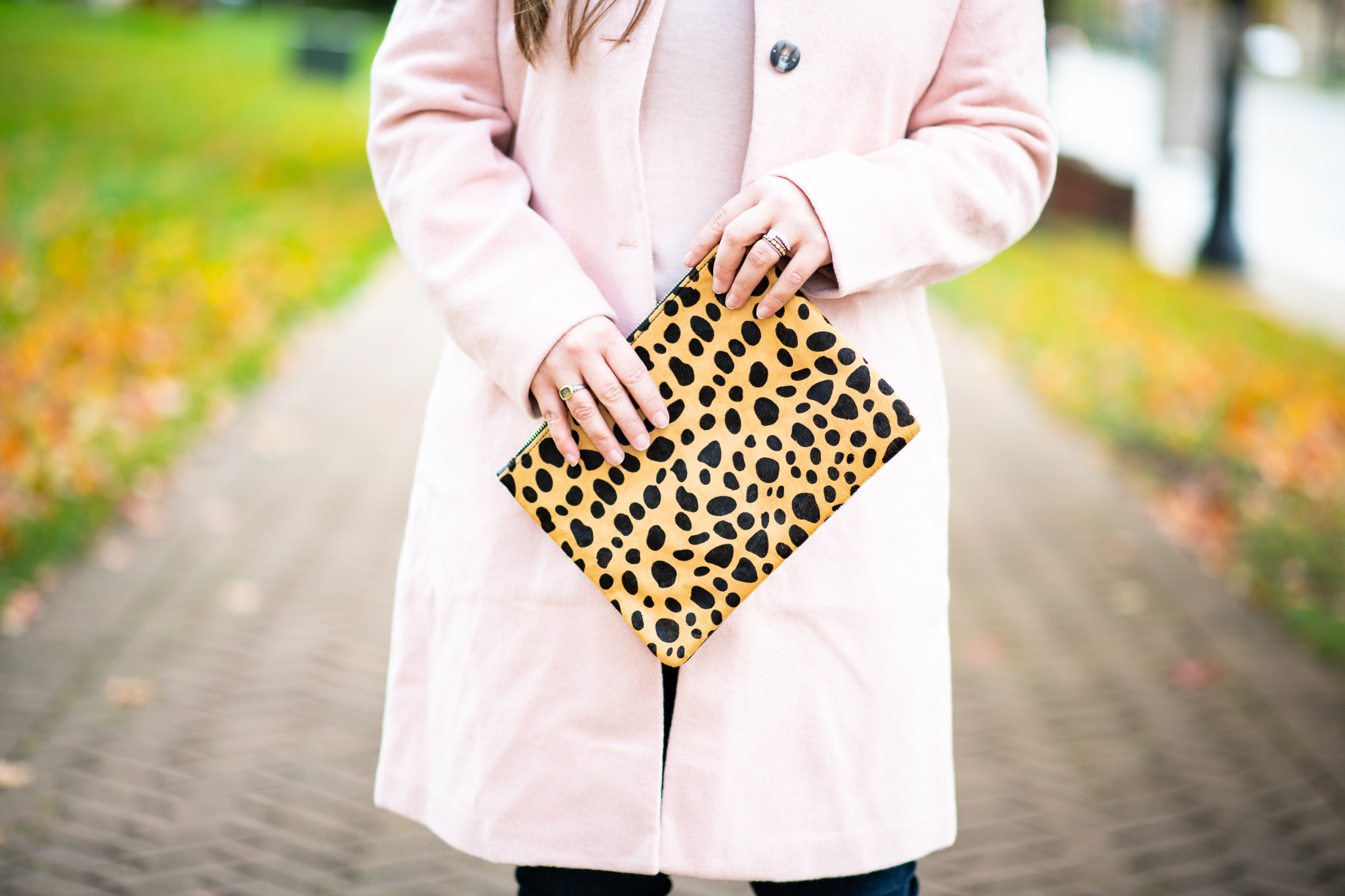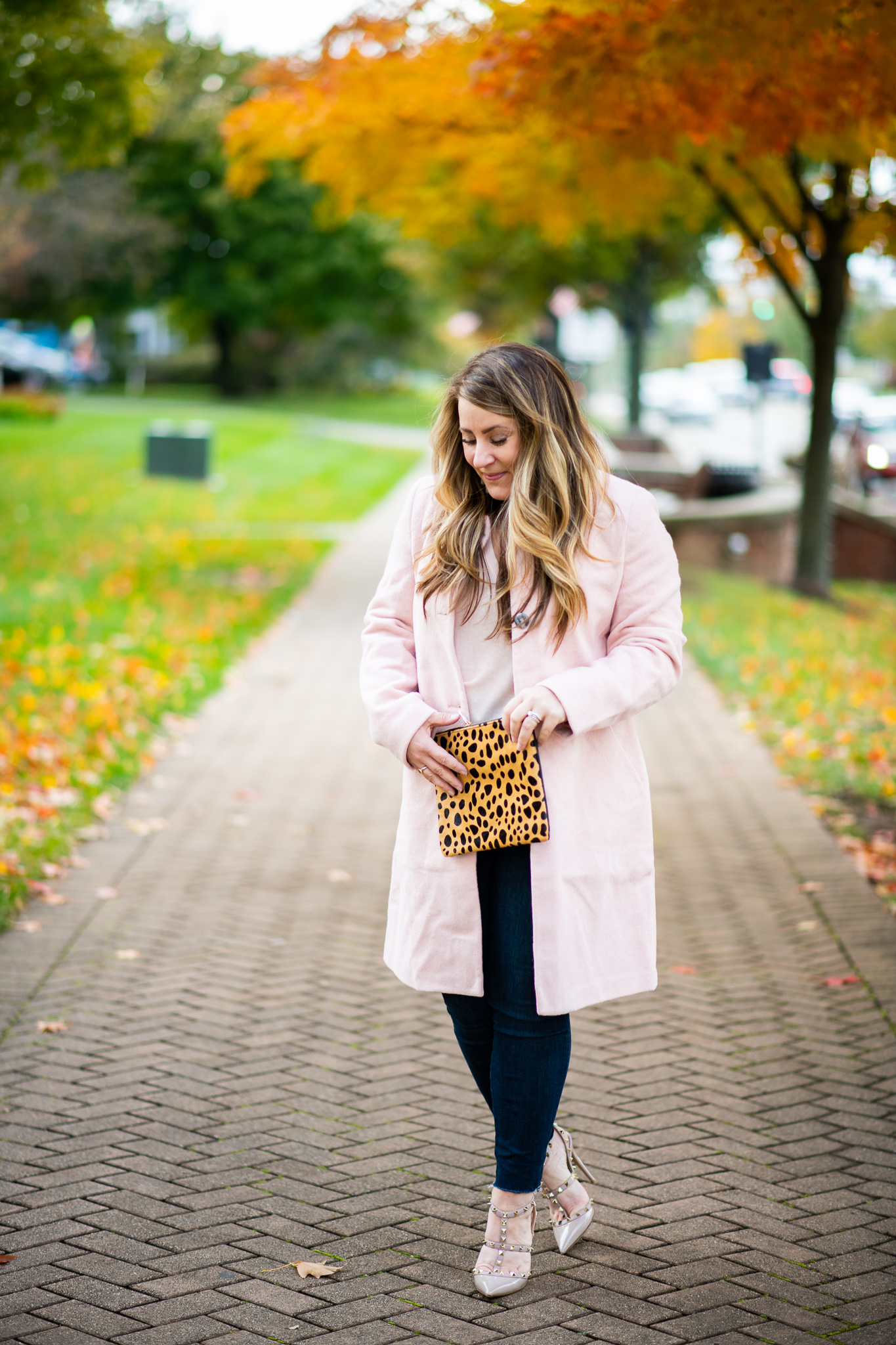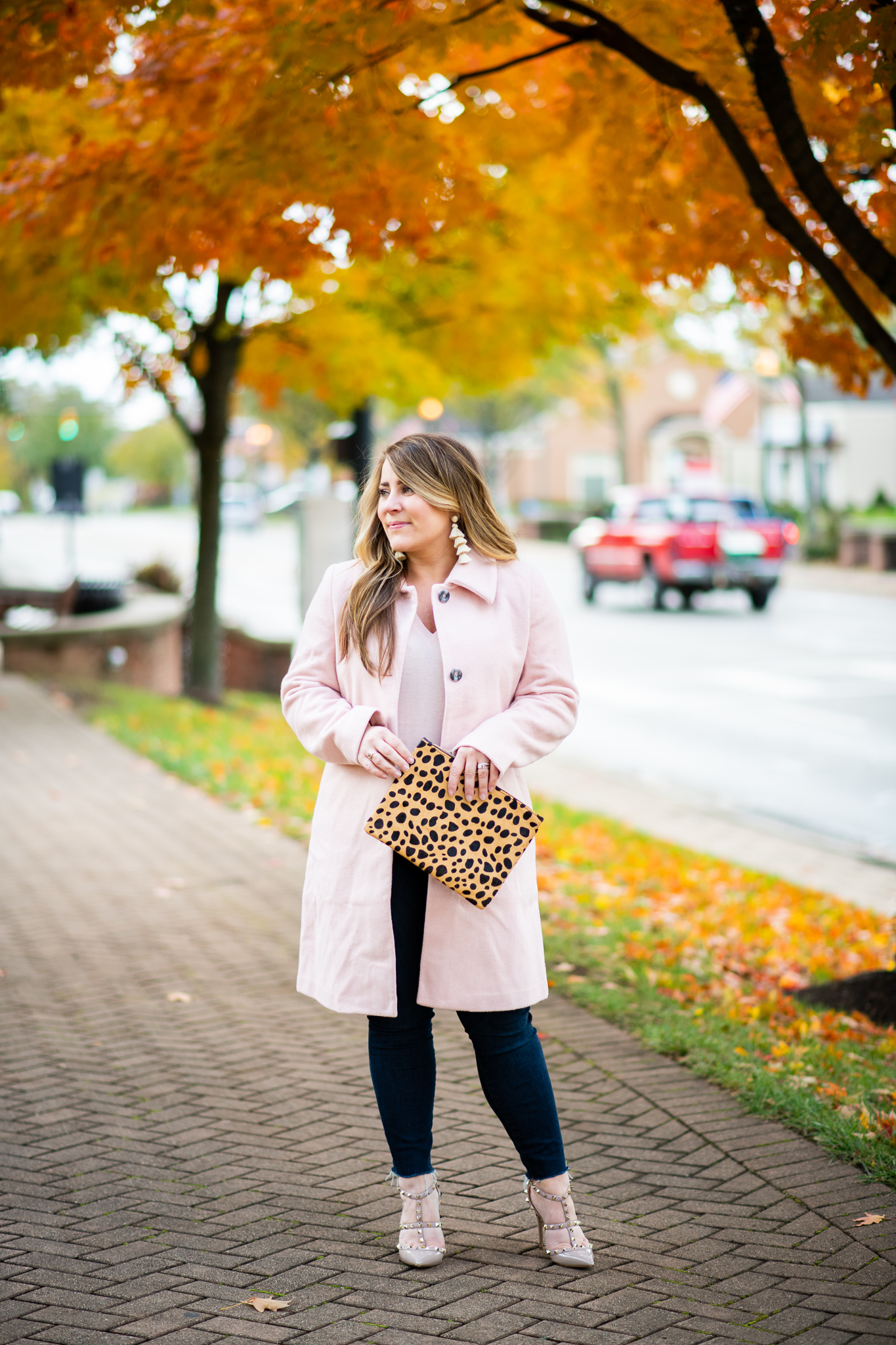 I'm still a little in denial that it's coat season, but when yours in pink and warm, I guess it makes it a little better.
Now to head to the kitchen for coffee because is there any other way to start the day? Make it a good one friends. Thanks as always for reading (also Happiest of birthdays to my momma!)
XX

The post Pink Coat for Fall appeared first on Coffee Beans and Bobby Pins.