Hostess Gifts Under $25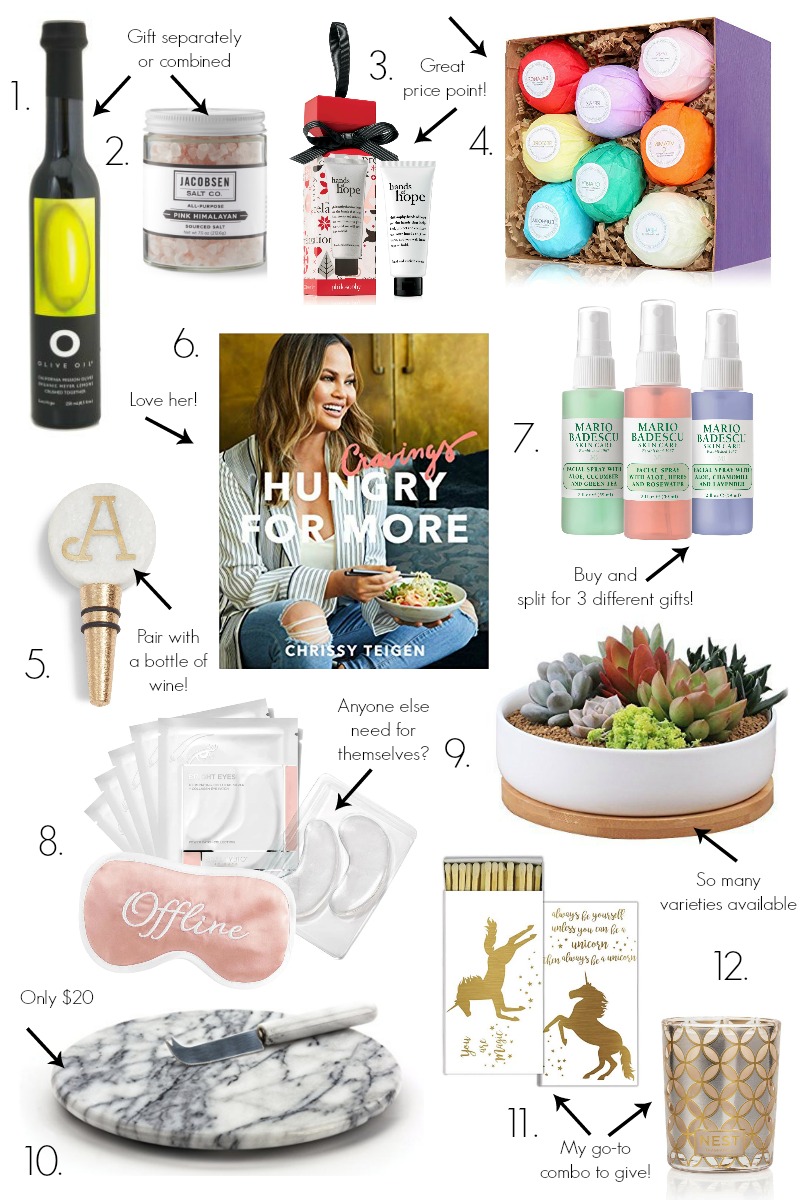 I never think a hostess gift is NECESSARY, but I do think it's a nice gesture. Hosting is really exhausting (and fun!), so I always like to take something small (under $25) to just prove that I appreciate their hard work. It doesn't have to be $25, honestly, a bottle of $8 wine or even a small succulent is a lovely gesture. I typically feel out the event and if it's formal, I might spend a little more and a little less formal/planned, then I aim for something less expensive. Below (and above) I've rounded up some of my favorites below for under $25 and why I think they make great gifts!
Lemon Olive Oil: Or any good olive oil. Everyone uses it and loves it (but I always buy the cheap stuff), you could even tie a little seasoning bag (or just gift great seasoning) around it for dipping. YUM.
Coffee Table/Cook Book: You know your hostess best. Does she/he like decor, cooking, cocktails, etc. best? A fun new book would be welcome on their table or shelf! I've definitely been wanting to check this book out!
Fun Matches + Candle Set: This is one of my favorite gifts because it's fun and spunky (with the right match box), but also something people can use. I like getting my match books here, but pick up affordable candles anywhere!
Hand Cream: I love the adorable packaging on this and it's small enough to say "thank you," but useful enough that it won't be re-gifted (isn't that what we all aim for? To not give gifts that are then re-gifted?).
Face Spritz: This is another thing that I love because you could easily split these three up and throw a cute ribbon around them for three individual gifts. If your hostess is a beauty guru, she'll love these spritz.
Barware: I feel like I add one of these each year because whether alone or paired with a bottle of vino (or nice seltzer water), they are so cute to have around!
Serving Dishes or Decorative Plates: If your hostess is a frequent entertainer, add another decorative (and useful) piece to her collection.
Bath bombs or sleep masks: Give your host/hostess something to relax with once the party's over.
Succulent planter with succulent: For those that like plants, but can't keep them alive (like me!). Easy and liked by everyone. Also, there are so many different price points here.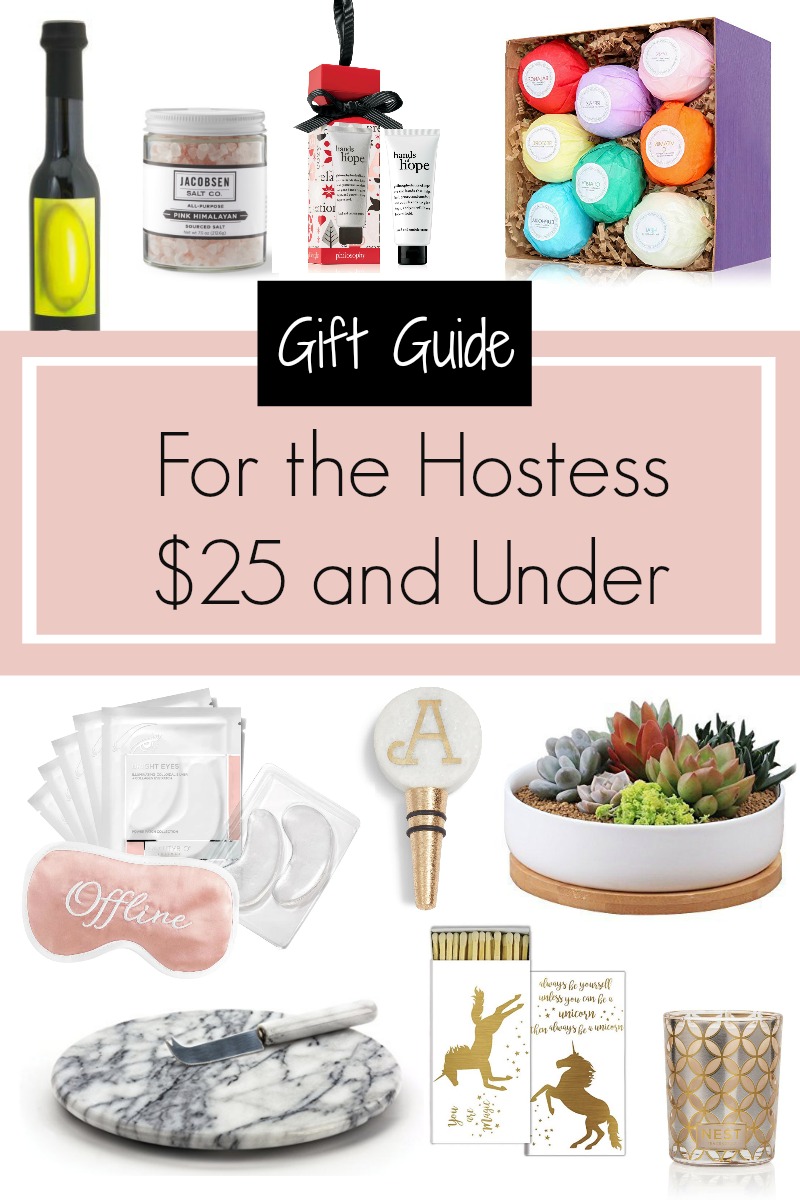 The post Hostess Gifts Under $25 appeared first on Coffee Beans and Bobby Pins.