Halloween PJs and Decorating for Fall
This post is sponsored by JCPenney, but all opinions, thoughts and memories are my own. Thank you for supporting the brands that make CB&BP possible.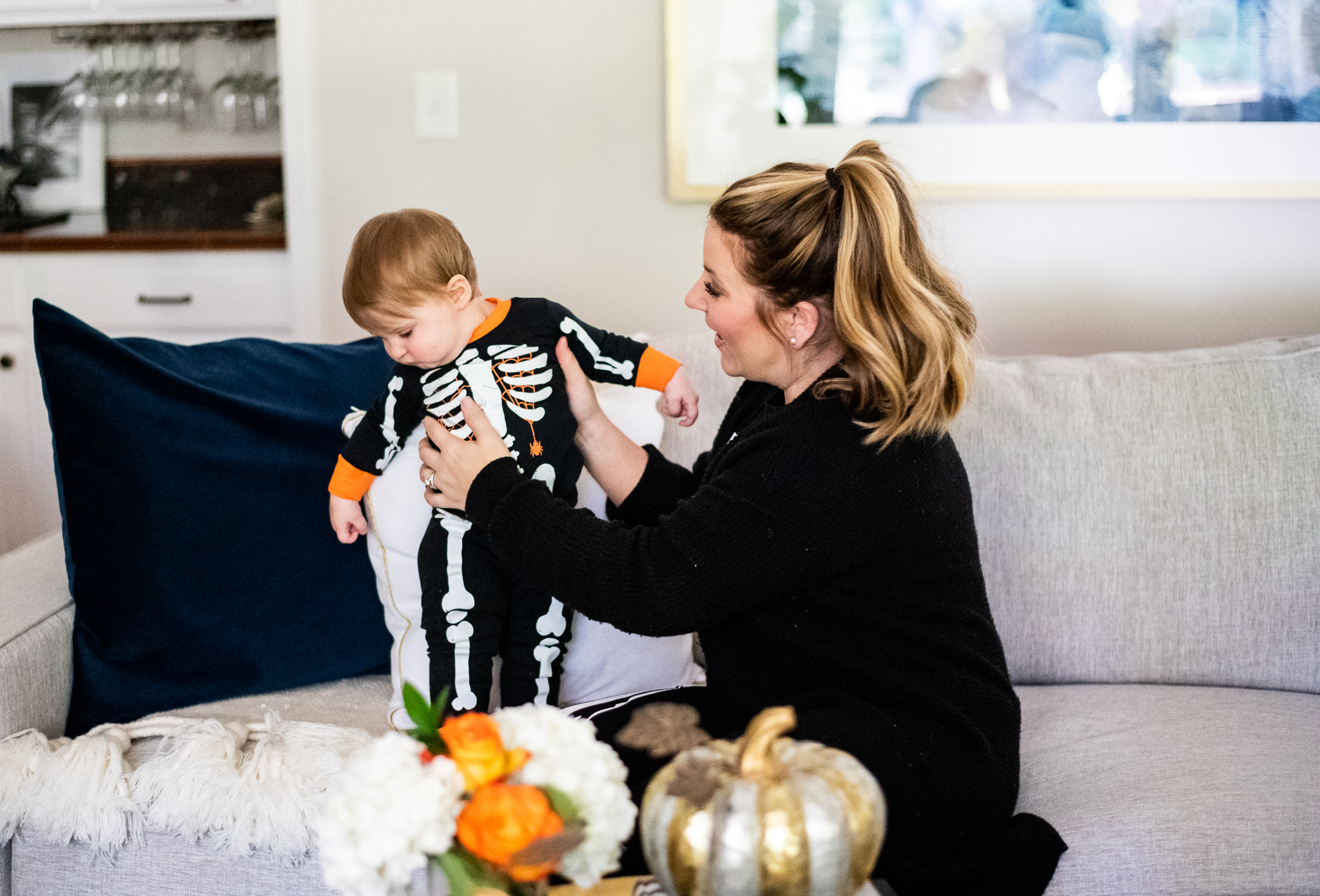 Penelope PJs / My Top / My Leggings / Pumpkin Pillow / Skeleton Wine Glasses
The other day Aaron and I were walking in our neighborhood and we noticed how many homes had Halloween décor out. It wasn't like that in our last neighborhood in NC, but Aaron also reminded me there a lot more children in our new neighborhood than last. Then I remembered that growing up, we always wanted my mom to decorate the outside of our house "spooky." We had gravestones and witches, pumpkins and dummies. SCARY stuff. I don't typically get too festive for Halloween, but I do understand that may change in years to come as Penelope decides she's into it. So, when I was perusing JCPenney the other day and came across these adorable skull wine glasses, I thought "that's a start right." Then somehow, this wagon pumpkin pillow also ended up in my cart along with matching PJS, because you guys who doesn't want to match their child while we can, am I right!?
In all honesty though, I thought that I'd start the Halloween decorating out small. A few matching PJs here and there and some wine in an adorable skull glass here and maybe by the time Penelope actually cares, we'll have a house completely decked out for Halloween. When I was thinking about my mom's house on our walk it made me smile, so I'm hoping that one day Penelope looks forward to it just as much as I did. Thankfully, I was able to scoop everything up from JCP for the most reasonable of prices and when the time comes for the "scary" décor, they'll also be my go-to.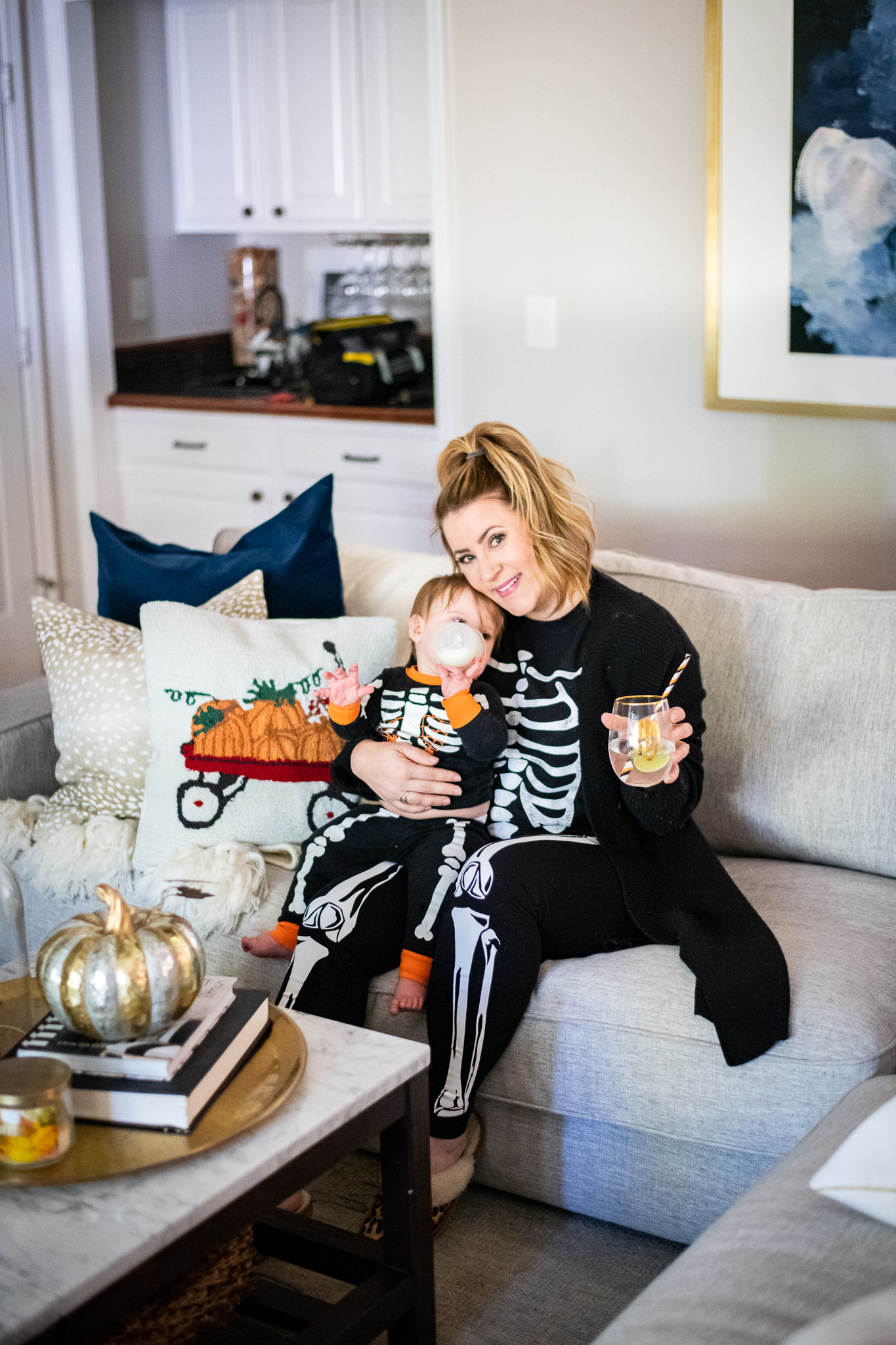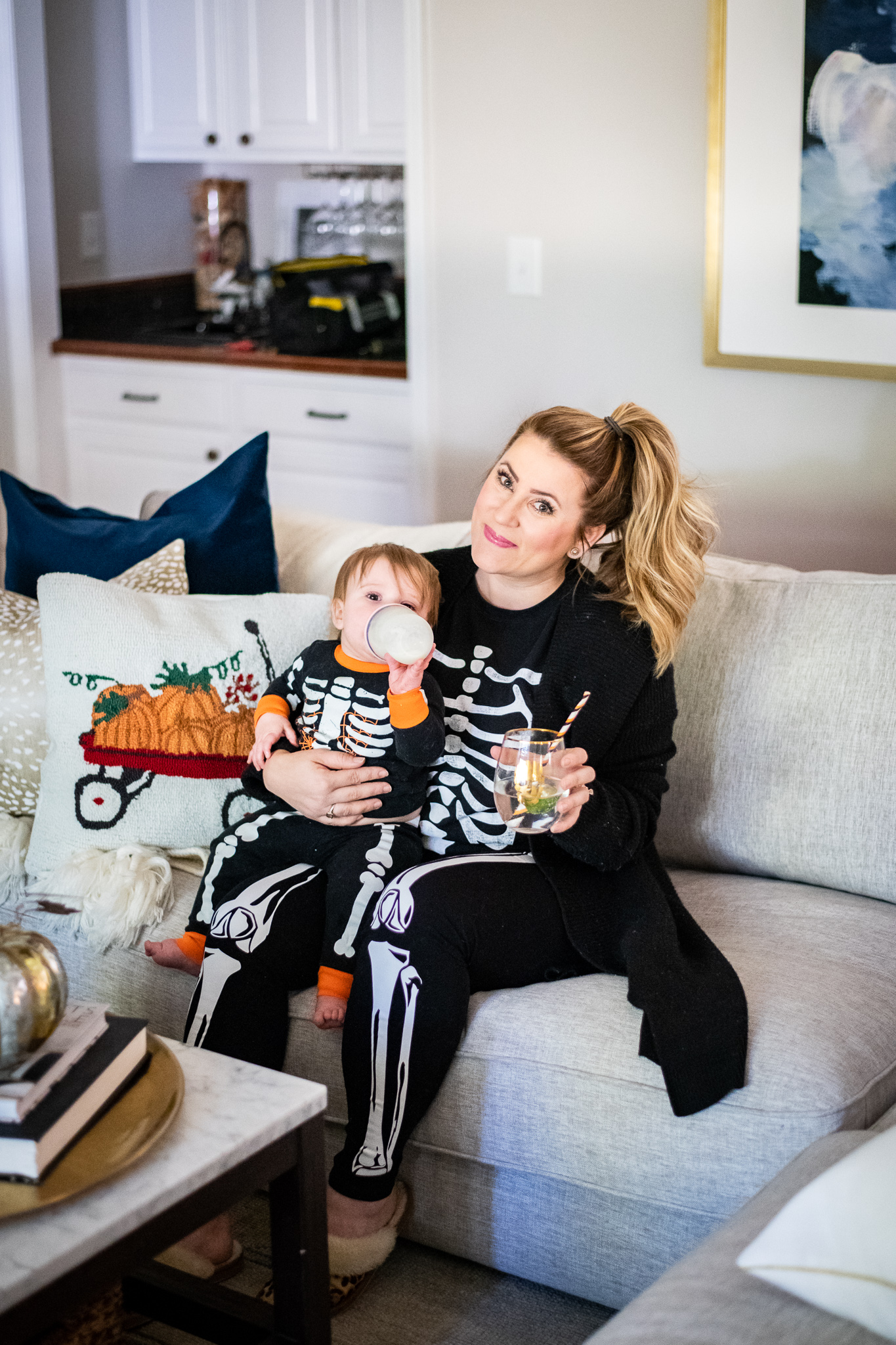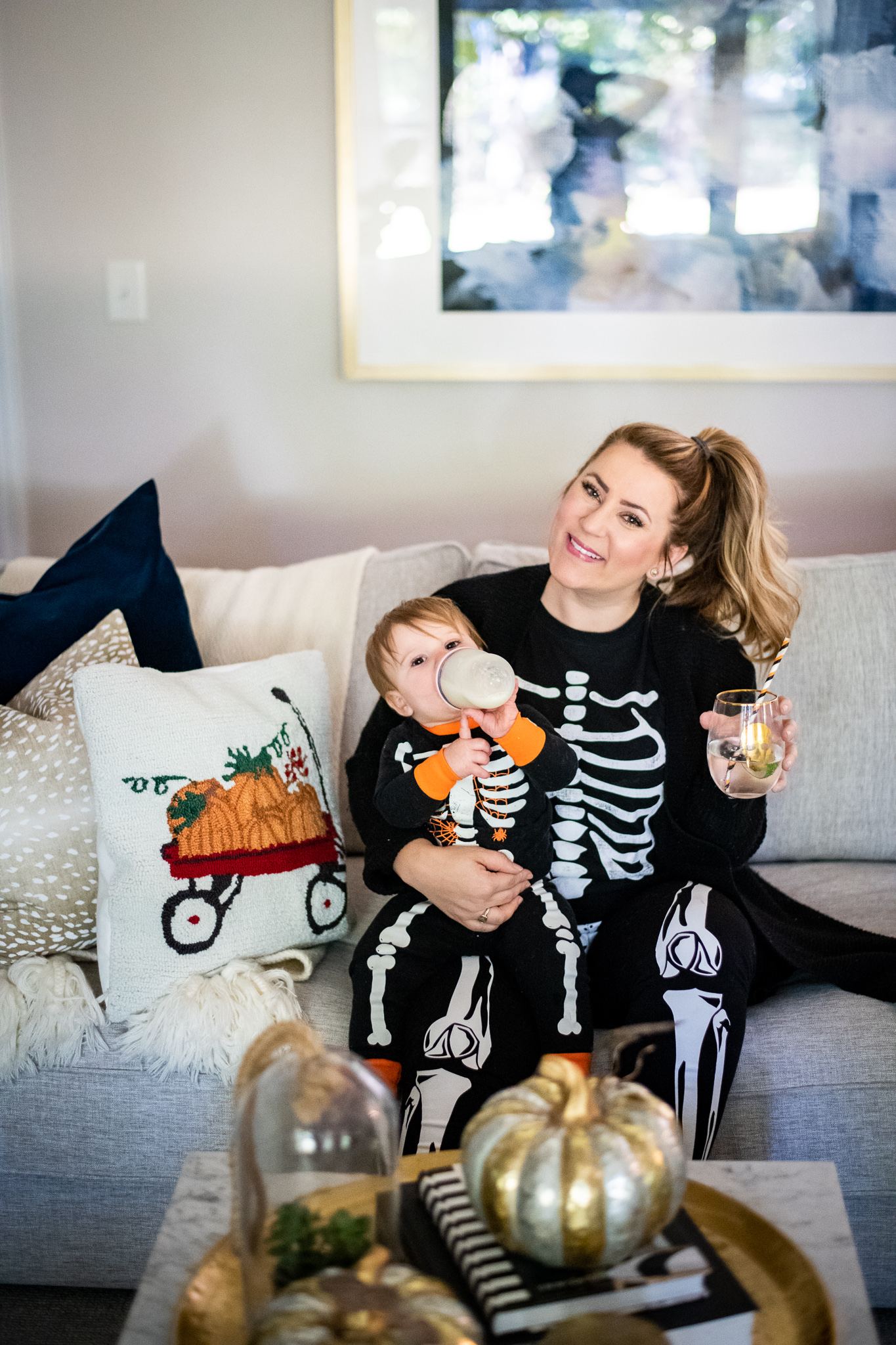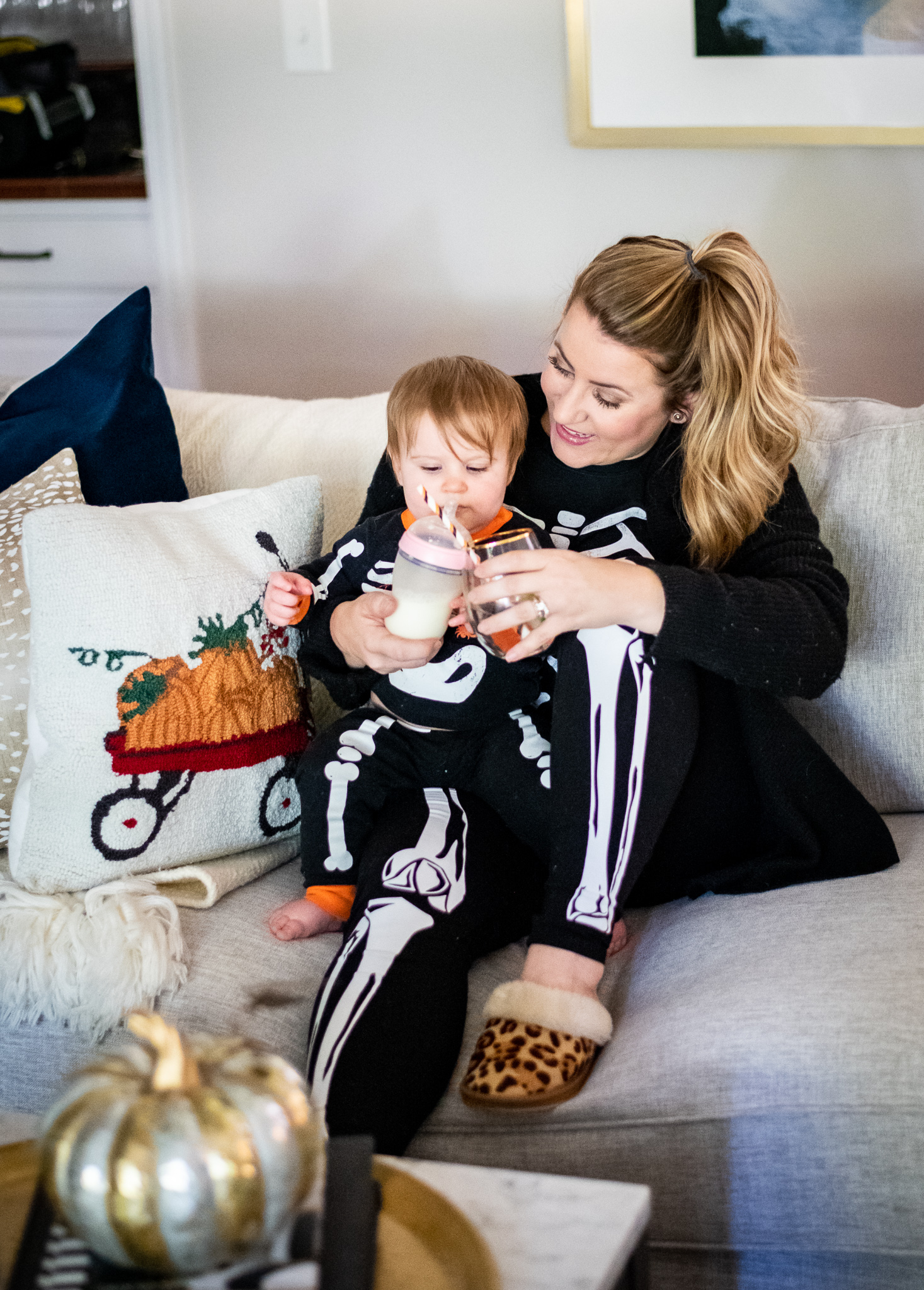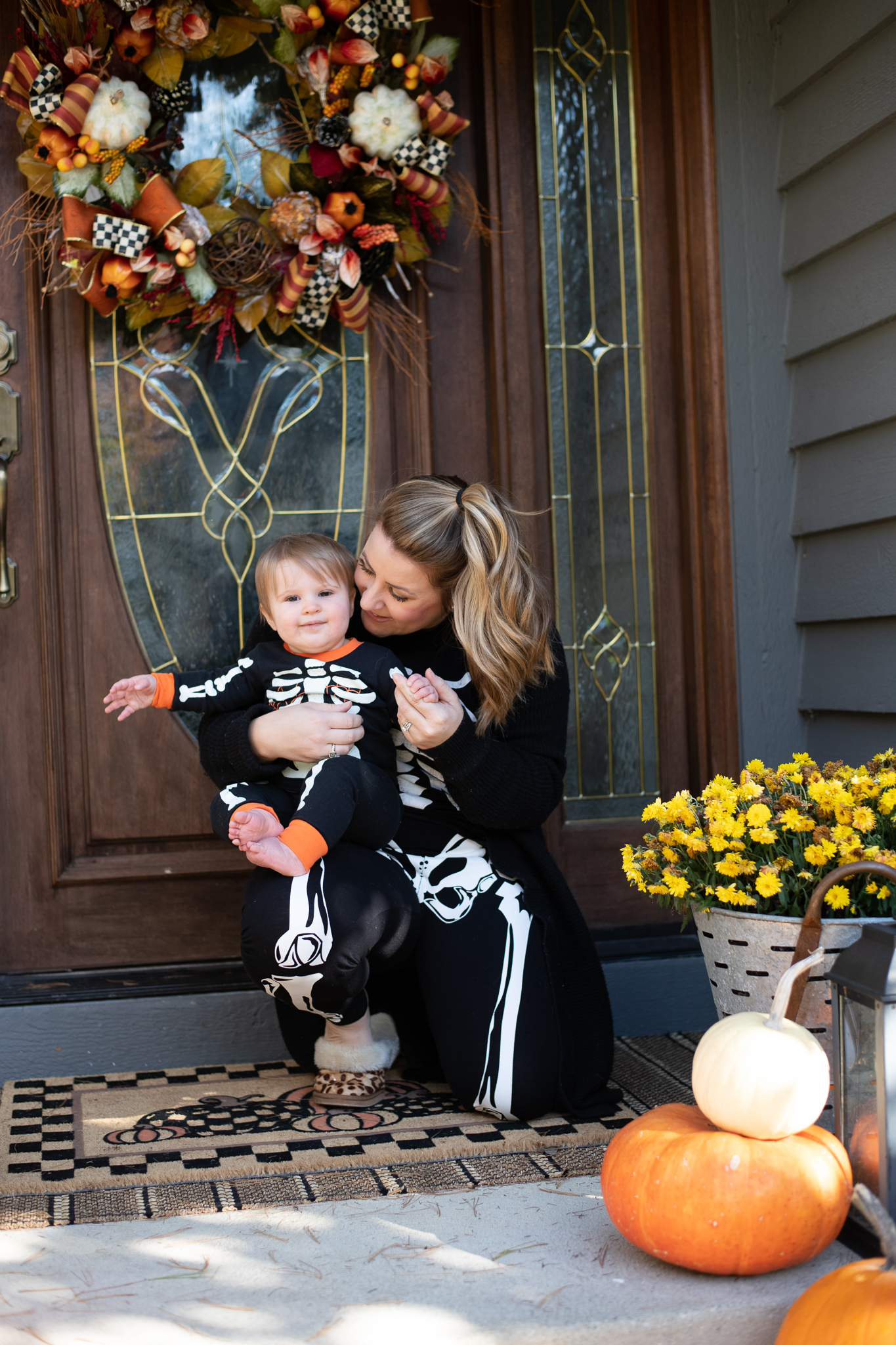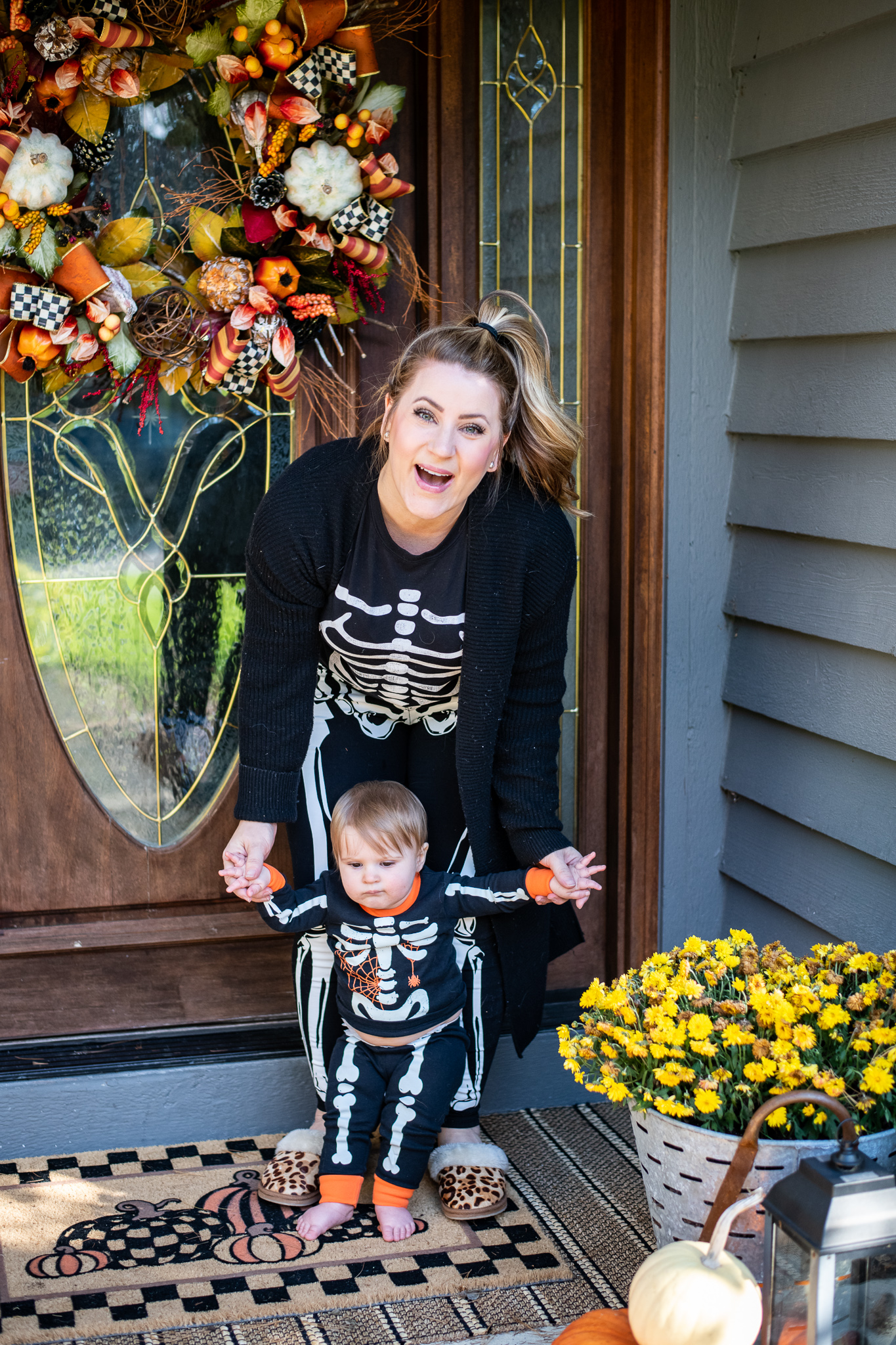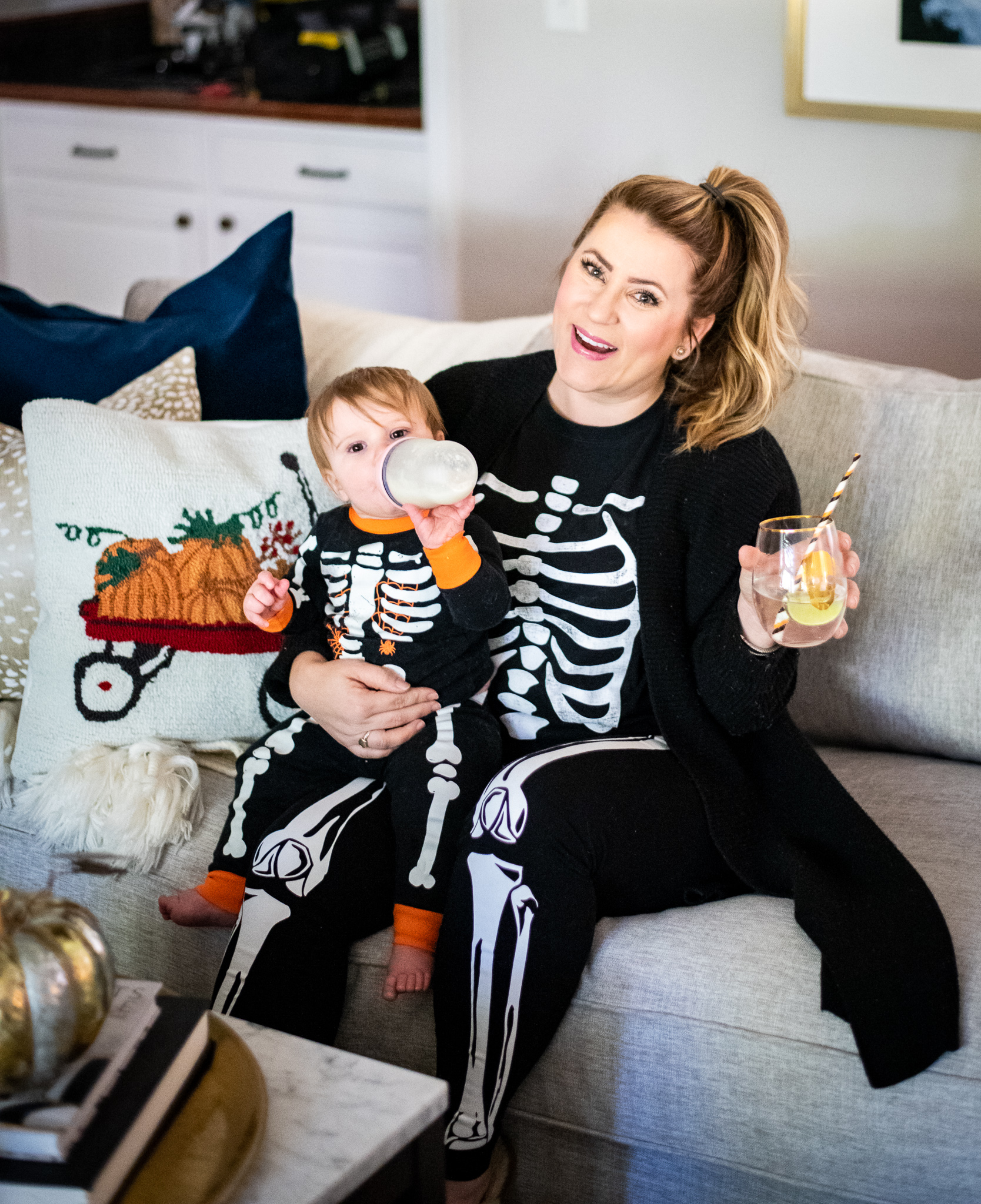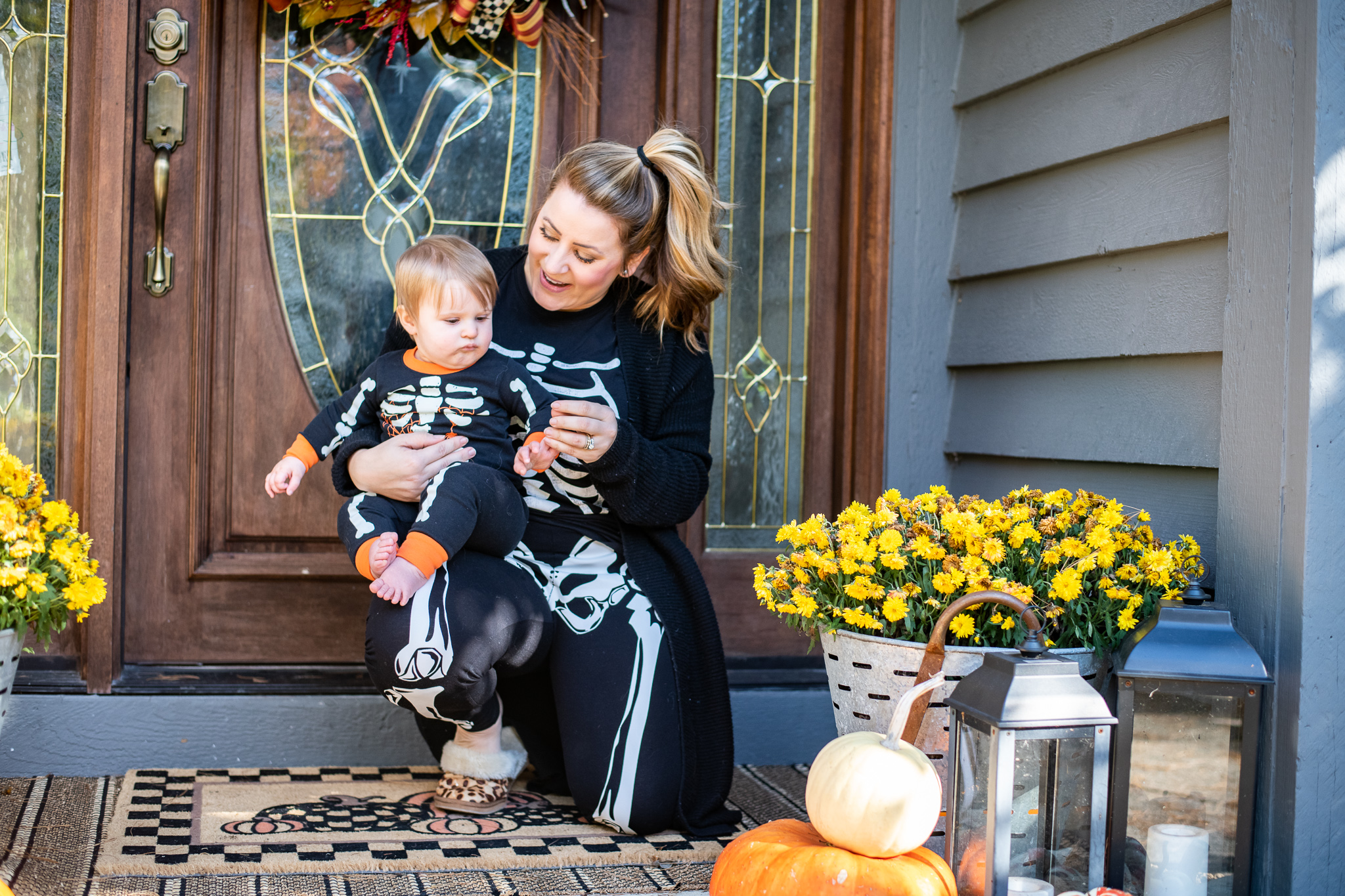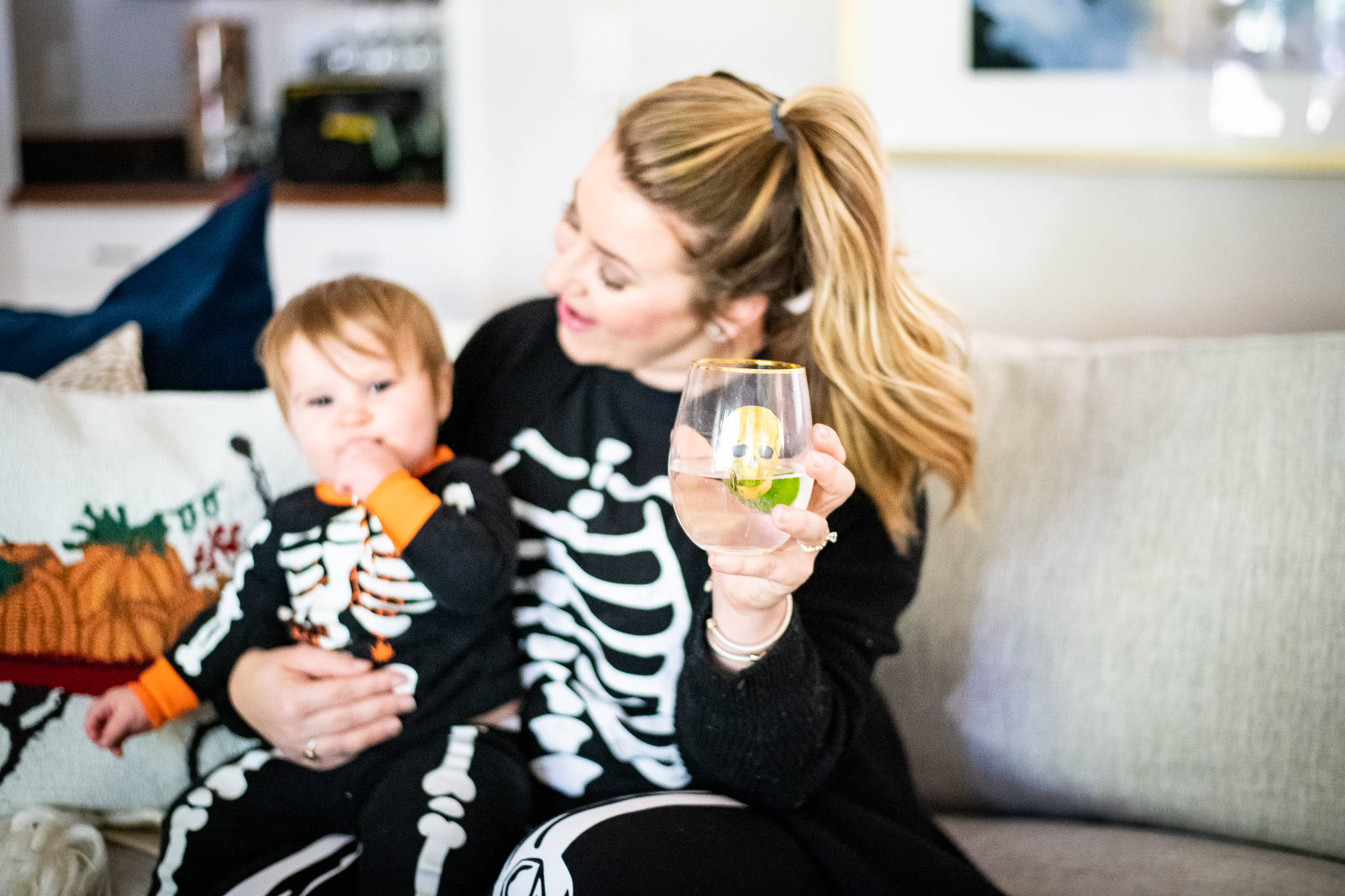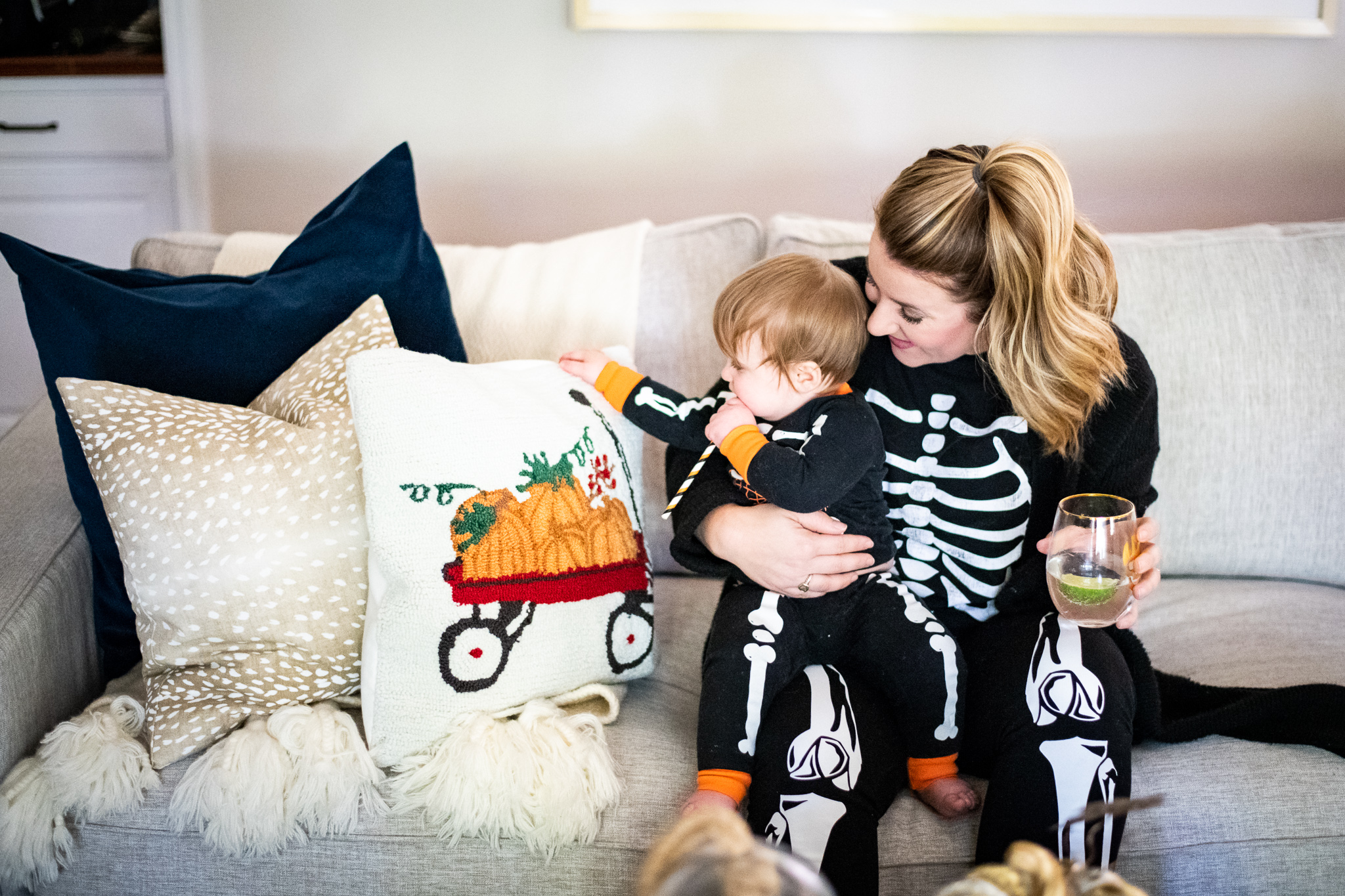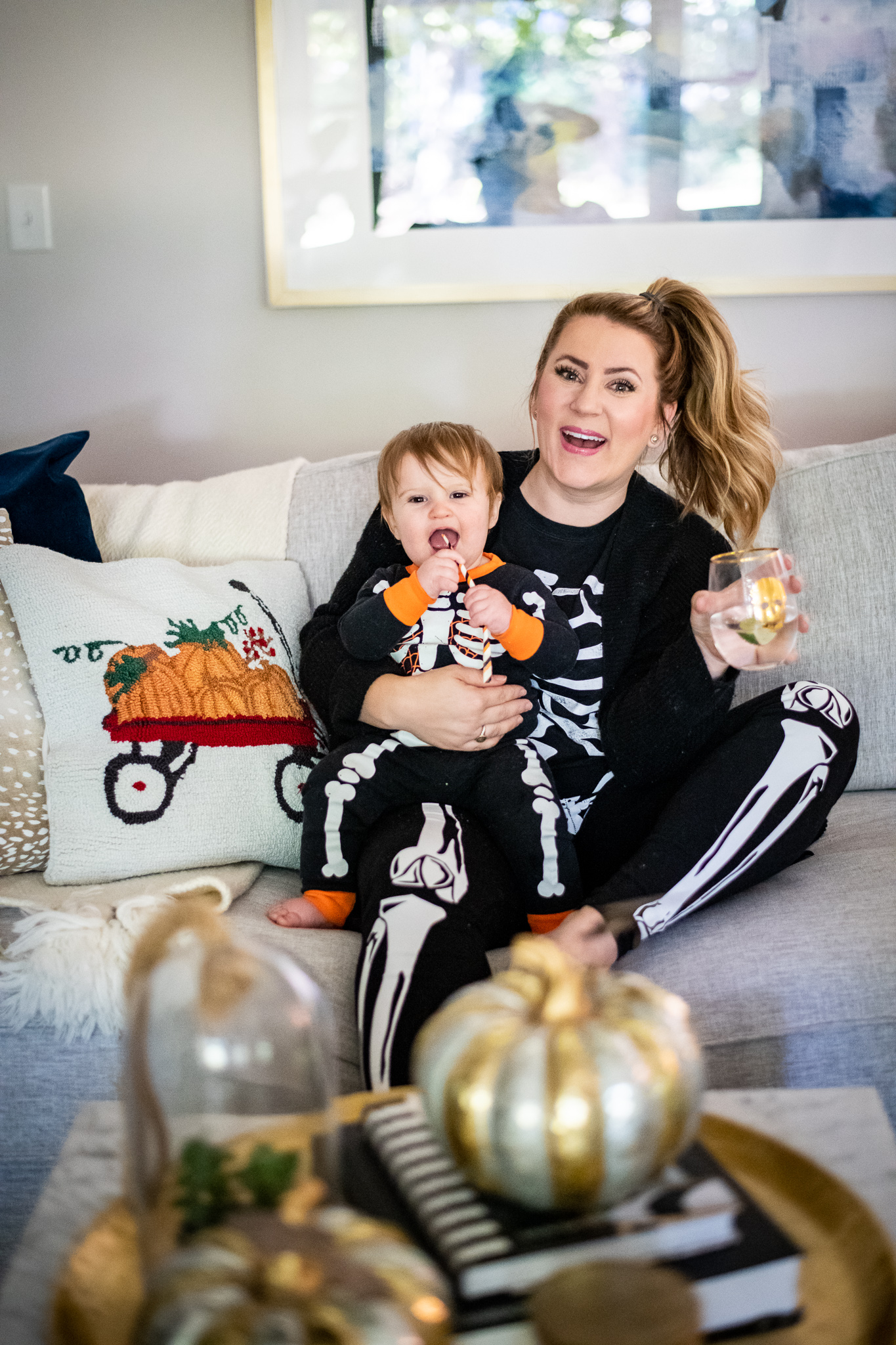 Heck, I might even wear my adult sized PJs to my neighbors Halloween bash this weekend because I don't have a costume, that's totally okay right? If you still need some décor (or want to stock up for next year) head to JCP and check out all the goods (clothing, home décor, etc.) they have in stock. I only wish this costume came in P's size, because I mean…LOVE.
Do you decorate for Halloween? Scary or sweet? I'd love to know!

XX
The post Halloween PJs and Decorating for Fall appeared first on Coffee Beans and Bobby Pins.