Eyelet Top for Summer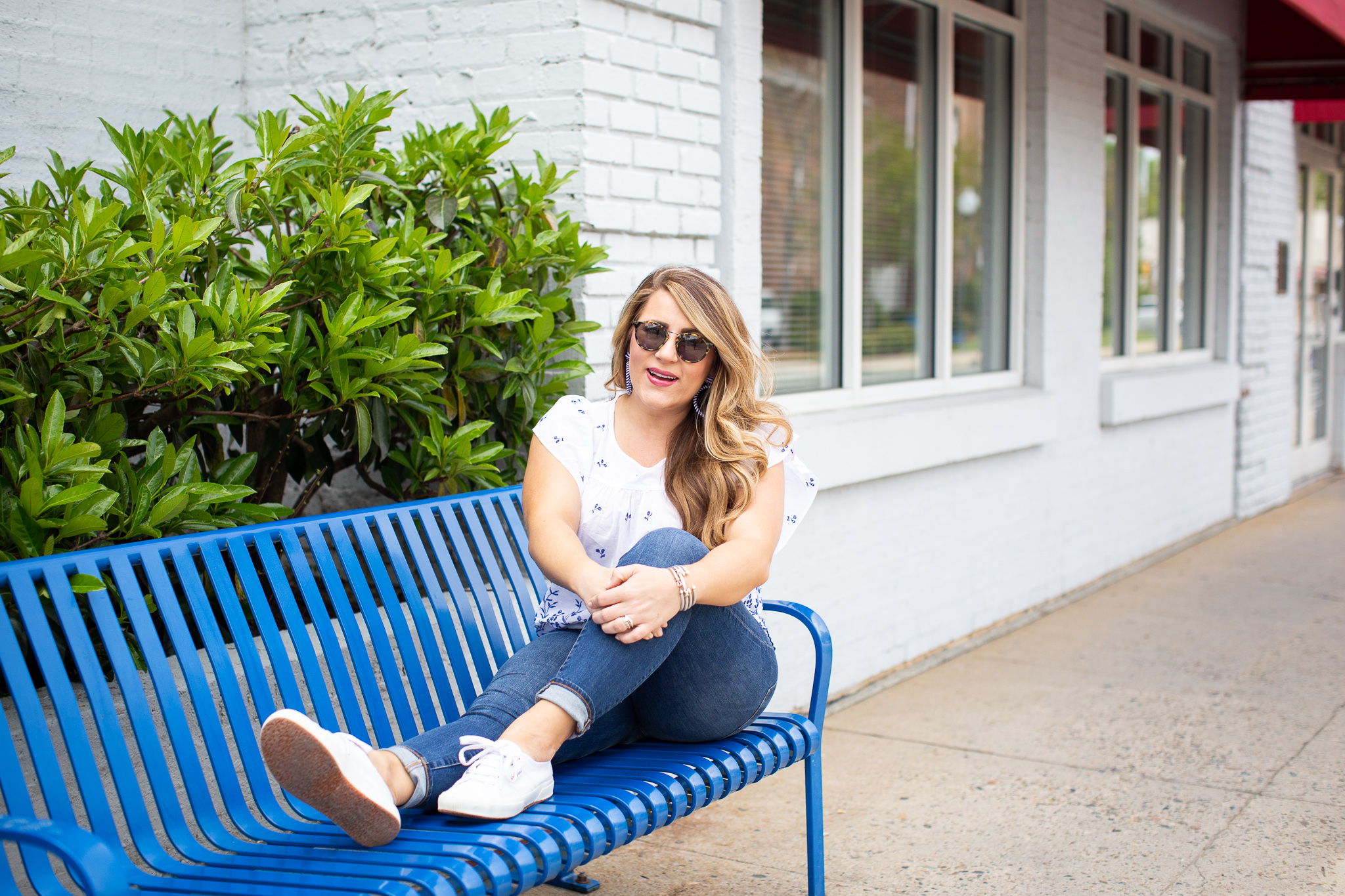 Eyelet Top / Sneakers / Jeans / Earrings (similar)
Hey y'all! Happy Wednesday, how the heck are ya? This week has been so super busy and I can't believe it's already Wednesday, but I'm not complaining. We move next week which is simply crazy (I plan to do a whole post on that either later this week or early next), so life is busy. I don't know how I feel, sad, happy, excited, bittersweet. UGH.
Until I get those thoughts down in a post, I wanted to share this adorable eyelet ruffle top. I almost didn't post these pics because my thighs look/are so huge, but you know what, these are my legs, so here they are! Thunder thighs and all friends! After sharing this instagram post  I definitely want to practice what I preach, and here is my #realife and #realthighs, LOL. I struggle with self-acceptance just like all of us, so I hope you embrace something today that you struggle with. Anywho….back to this top, it's adorable and on current major sale. I knew I had to have it right away because it reminds me of blue and white ginger jars which I love!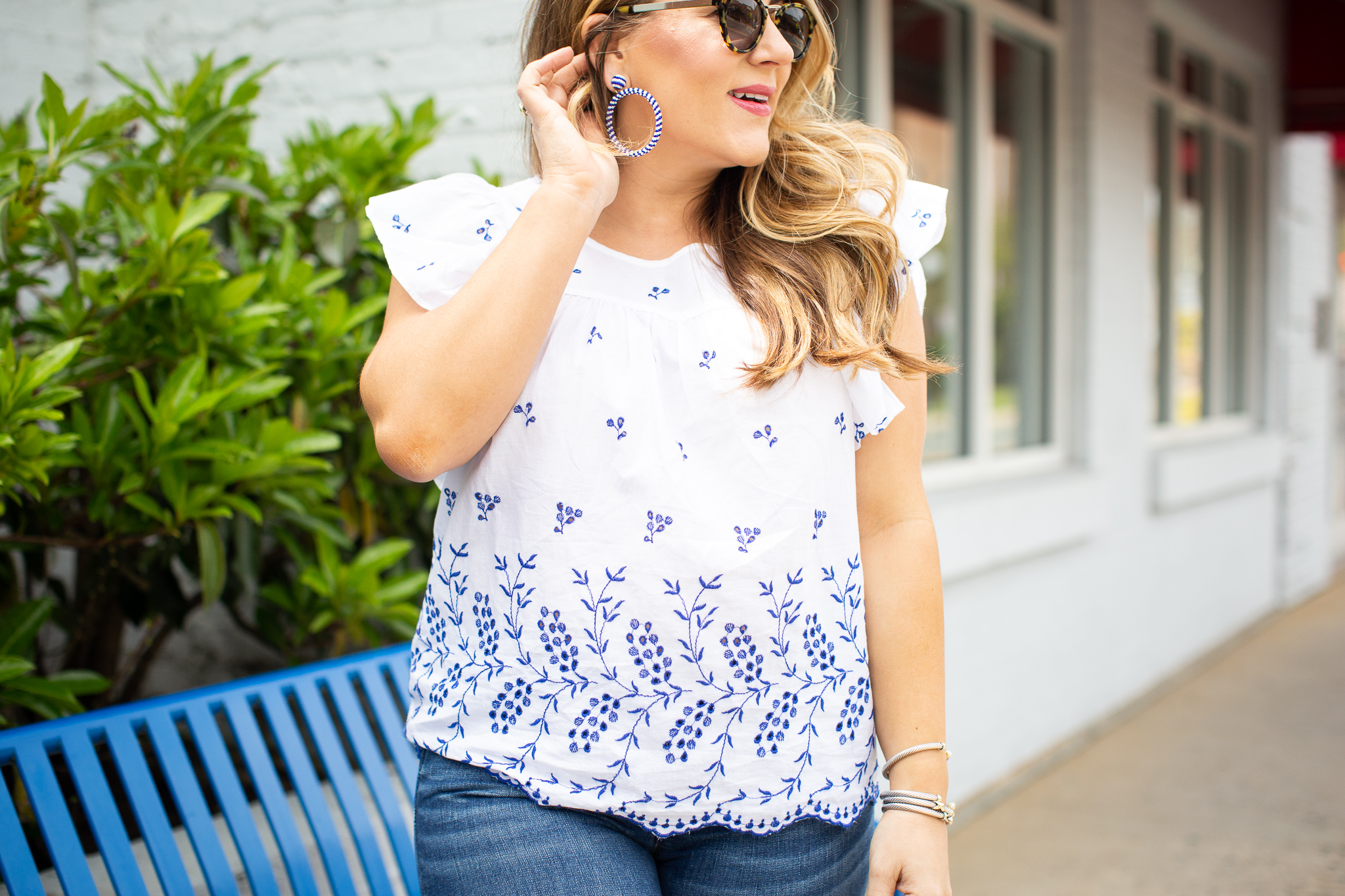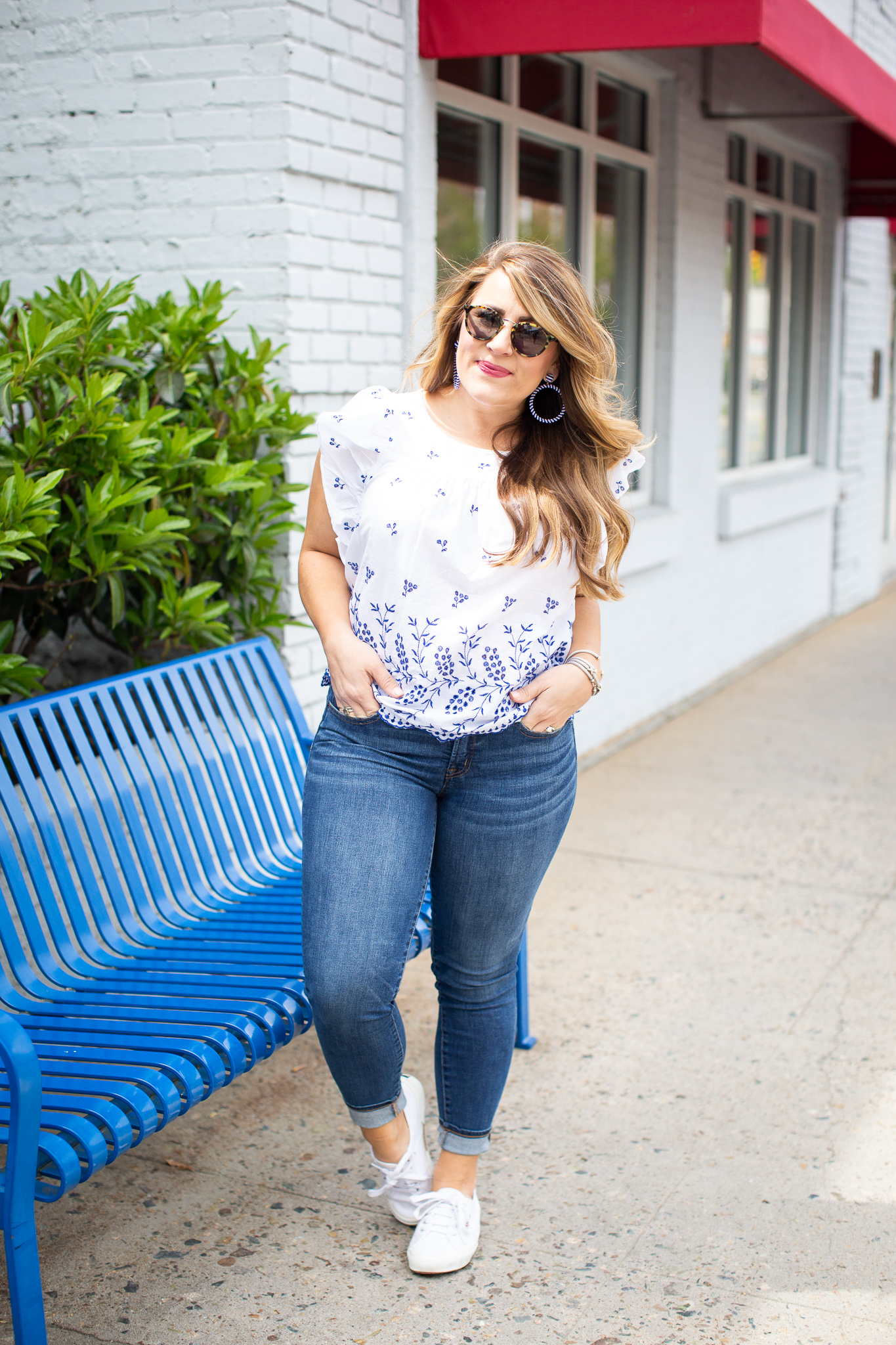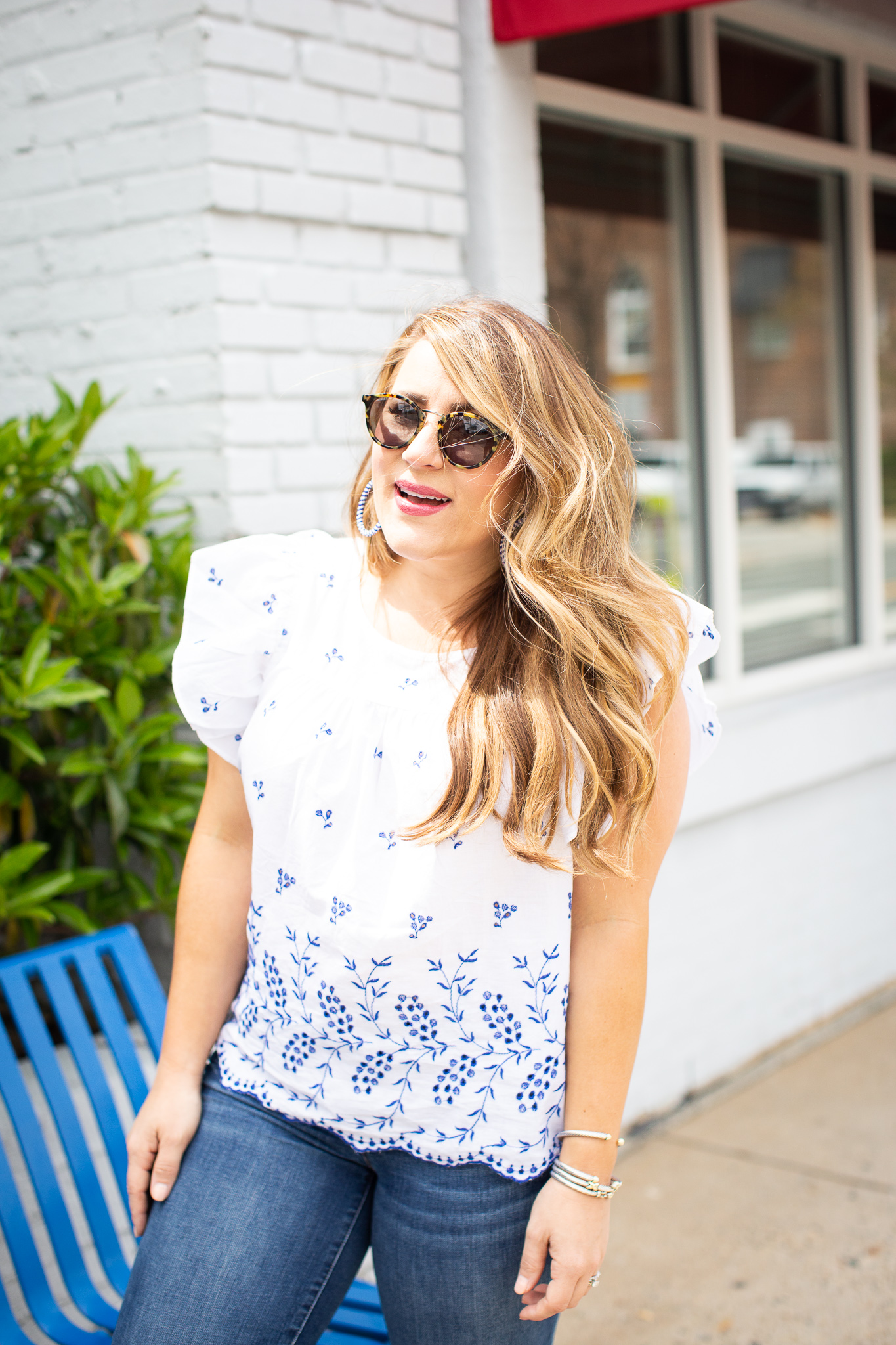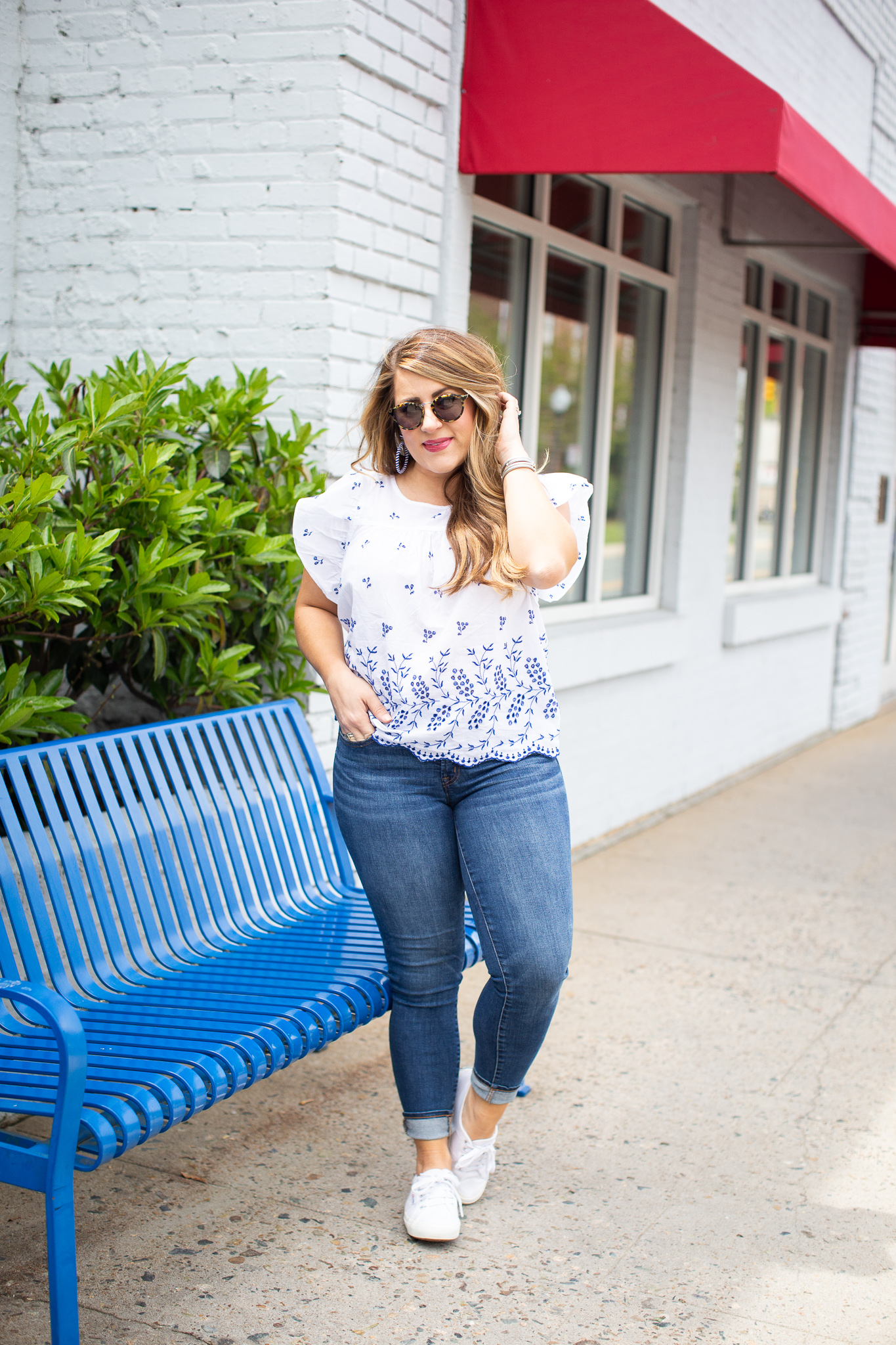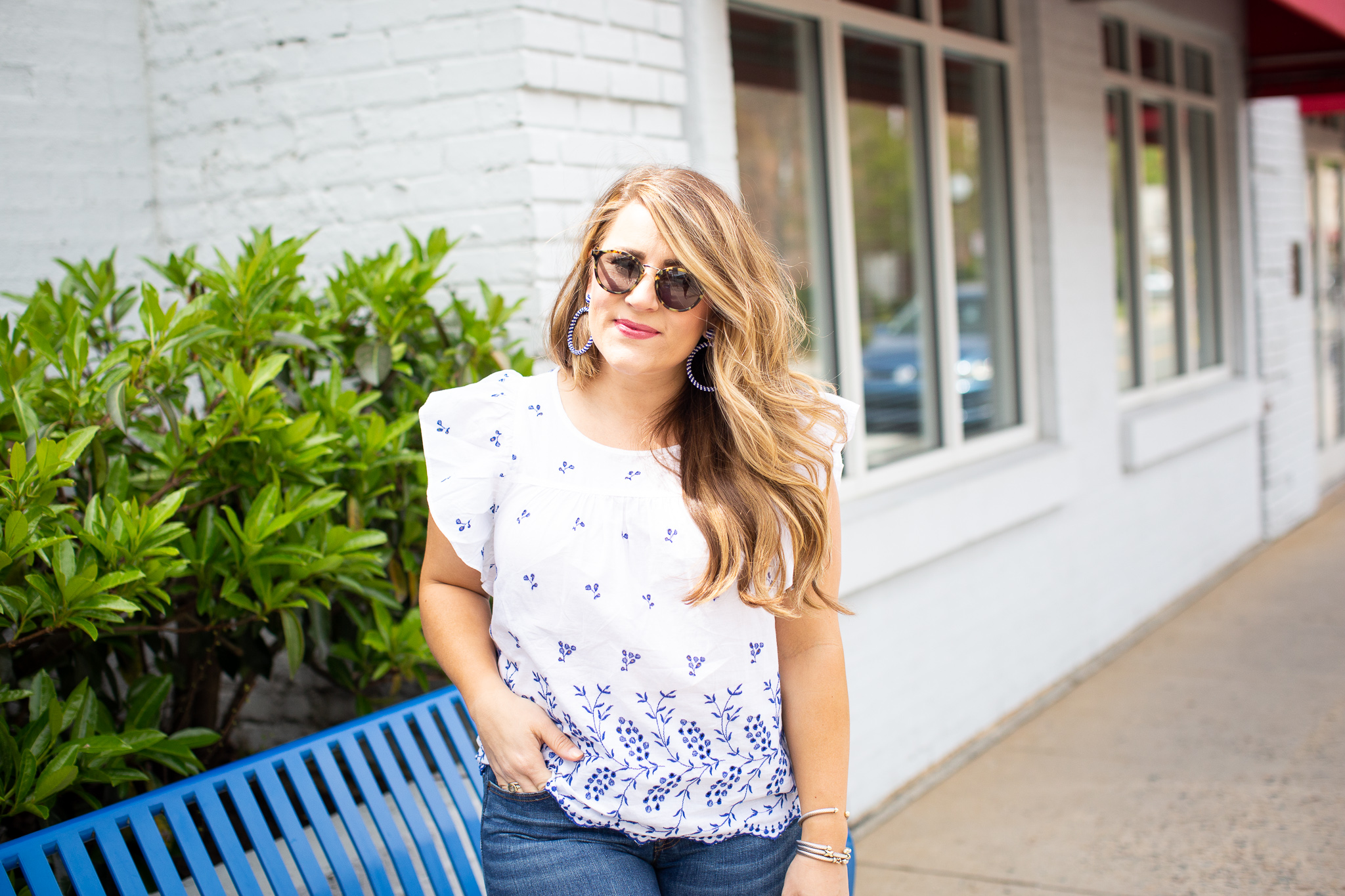 I'm off to get my hair done today (and boy does it need it!). I'll be so sad to say bye to Arielle, she is such a sweet friend. If you're local, check her out. SO MUCH TALENT.
But of course, just like everyday…first coffee. Have a great hump day friends and thank you, thank you, thank you for reading. ALWAYS, ALWAYS, ALWAYS. <3

XX
The post Eyelet Top for Summer appeared first on Coffee Beans and Bobby Pins.