Comfortable Suede Jacket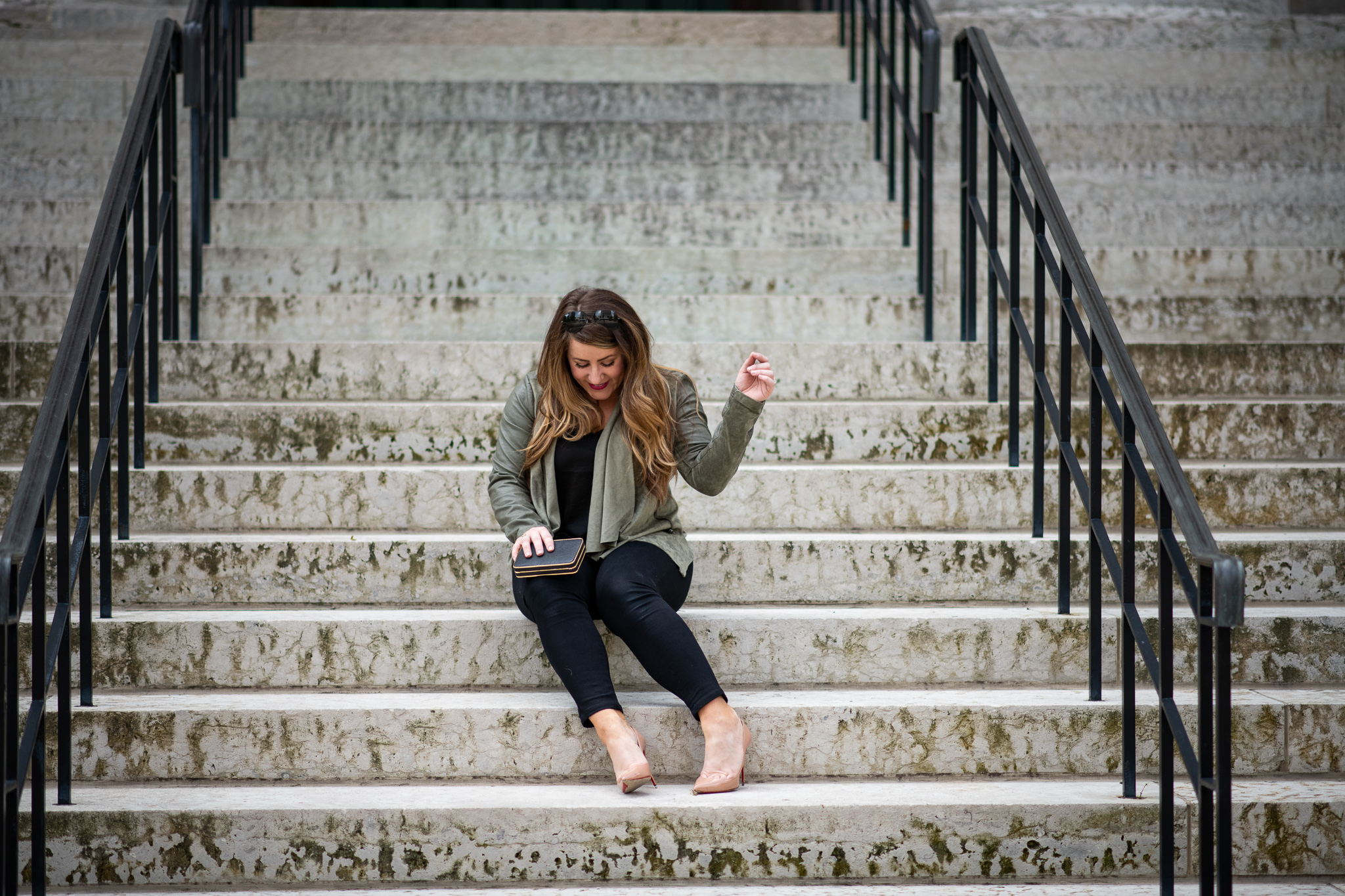 Suede Jacket (black version) / Shoes / Jeans / Similar Clutch / Tank
Remember those black jeans I chatted about yesterday? On repeat I tell ya. I found this suede jacket the other day here and I have to tell you, I love it because it's stretchy. Often times when I wear jackets I feel like this and no one wants to feel that way! LOL. I love the polished look a jacket or blazer can give an outfit, but obviously comfort is key, so this suede one is a winner and is also pretty dang affordable for the quality in my opinion.
Anywho, who has fun plans this weekend? Aaron is working all weekend, but P and I have a fully packed schedule. We're heading down to Cincy on Saturday AM to meet my best friend's new beau and then attending my nephew's birthday party. It's Halloween themed, so I'm super excited to put Penelope in one of the two Halloween costumes. That same evening, my other sister, her husband and daughter will be staying with us in Cbus since my niece is up for a softball tournament this weekend. In all of my niece's year's of select softball, I've never watched her play since I was in college, then grad school, then Akron, then NC, so I am looking forward to watching here on Sunday. Basically, this whole weekend is just an affirmation to why we moved back. #family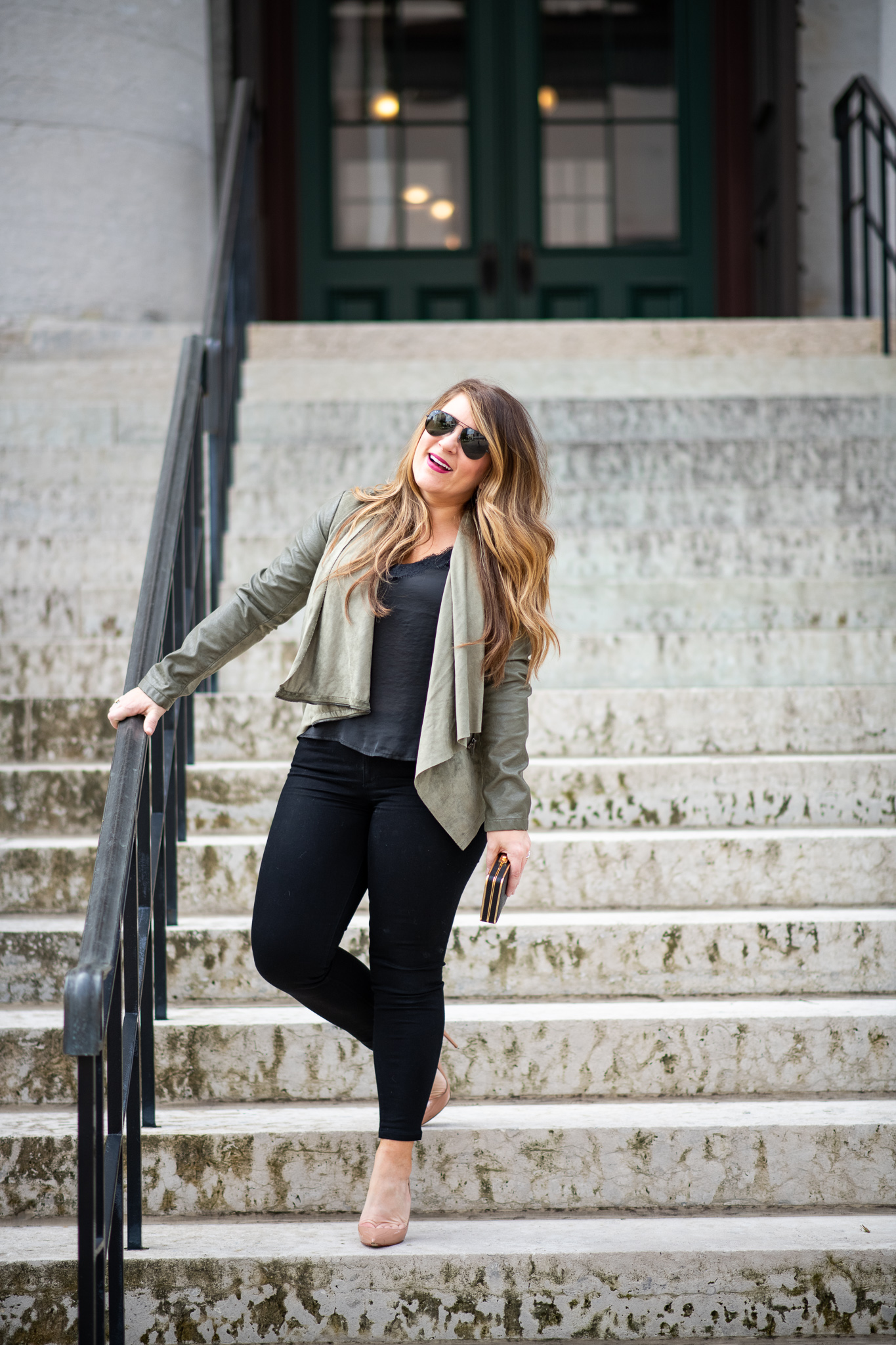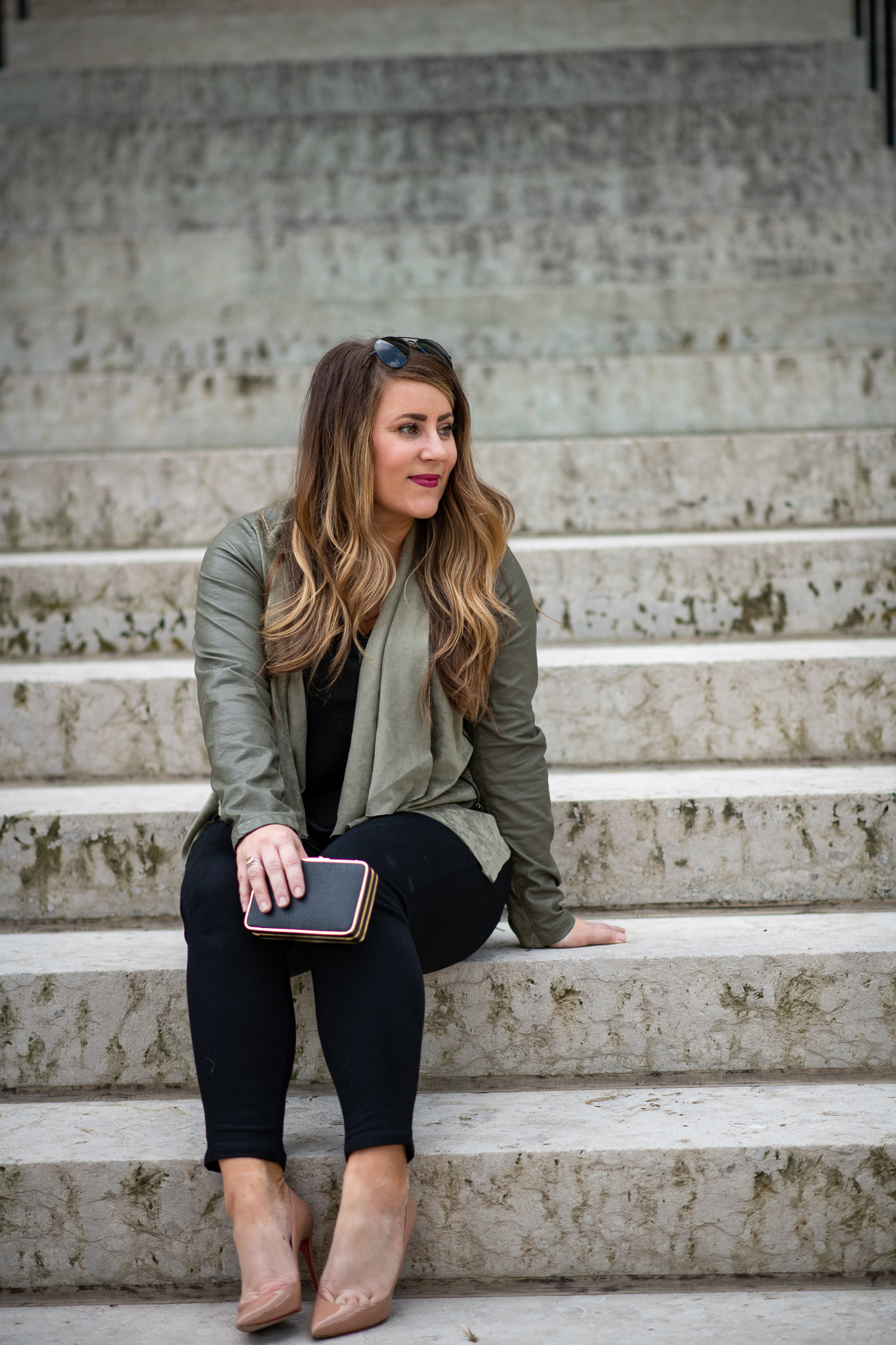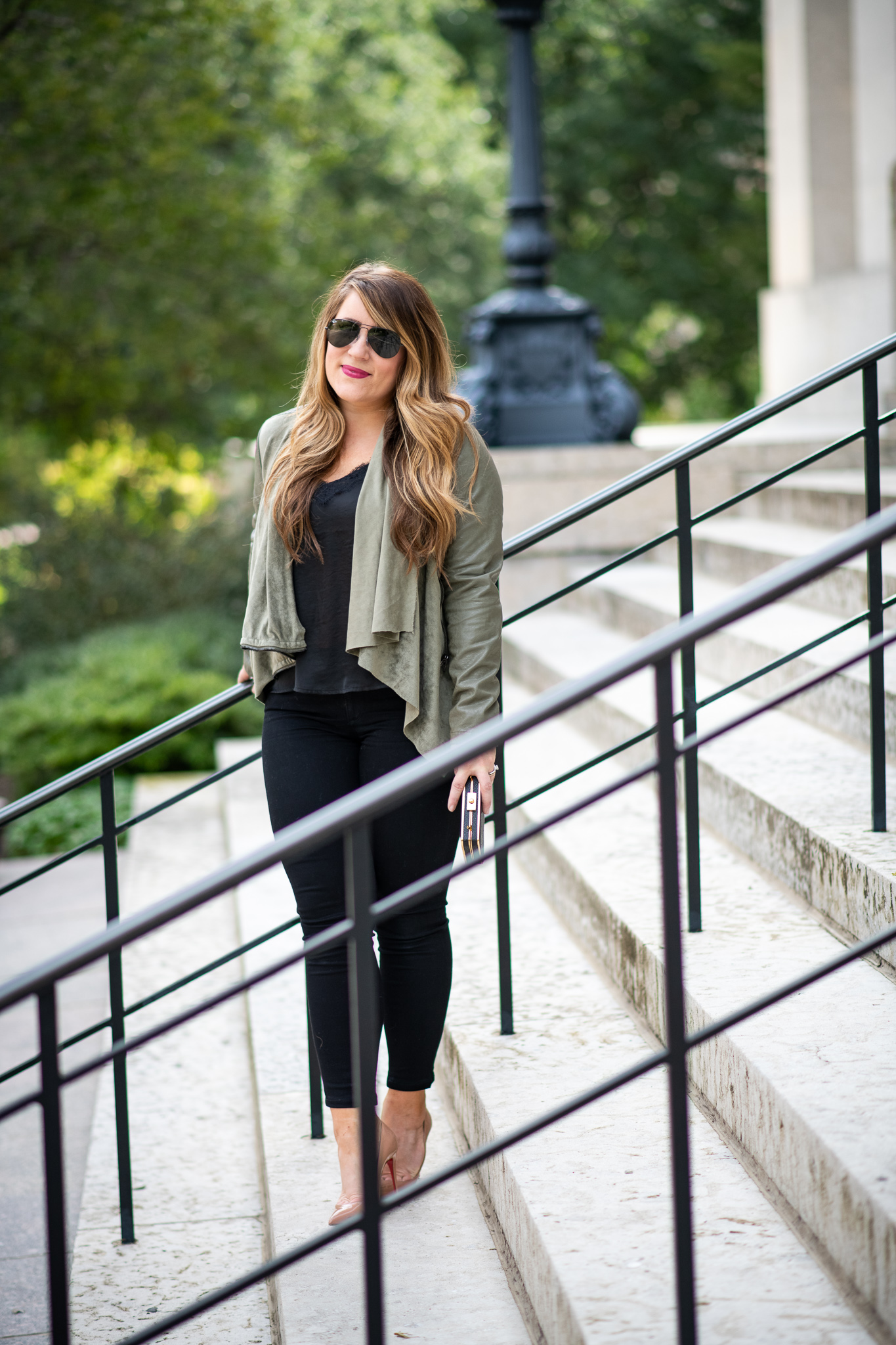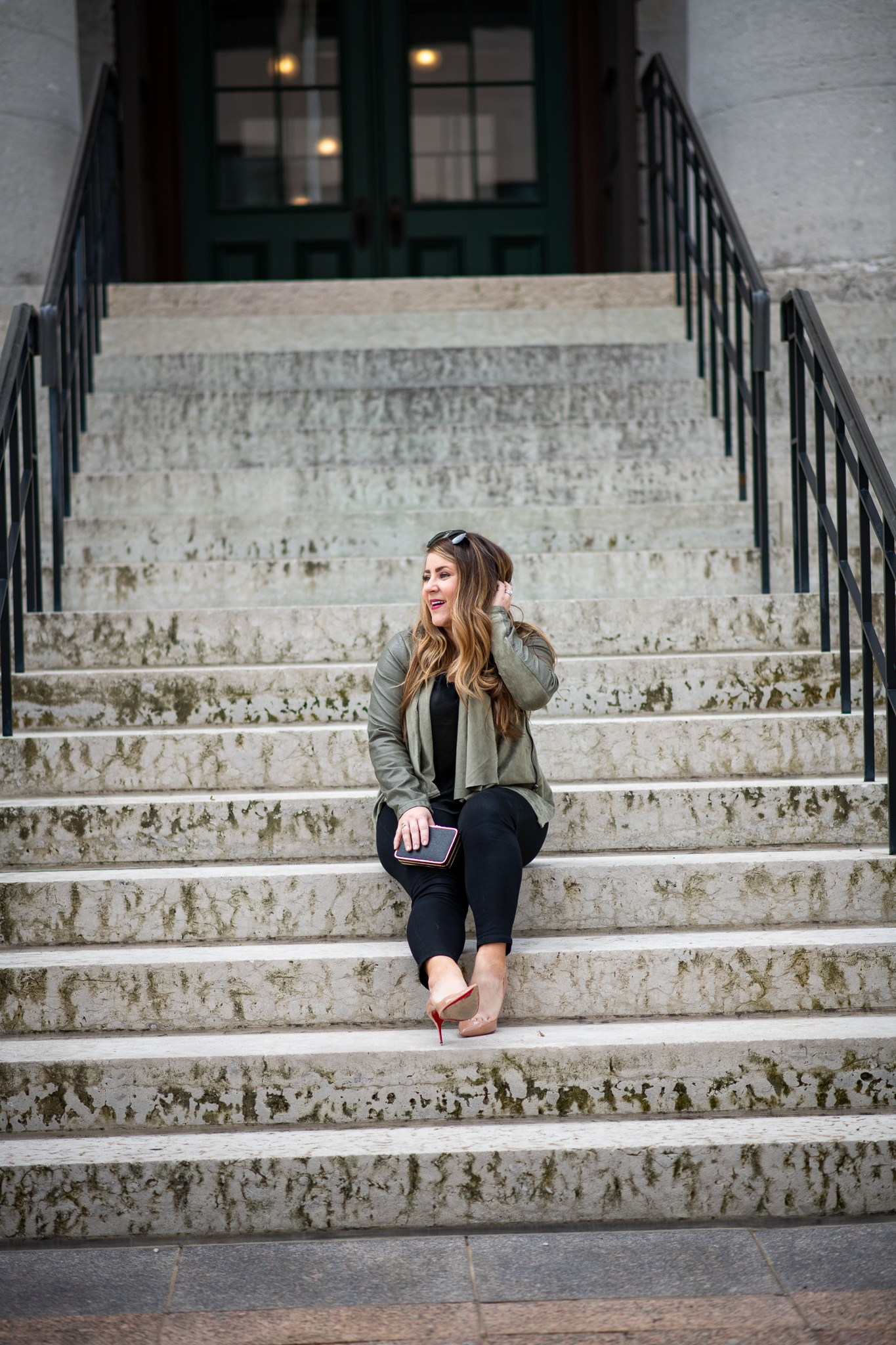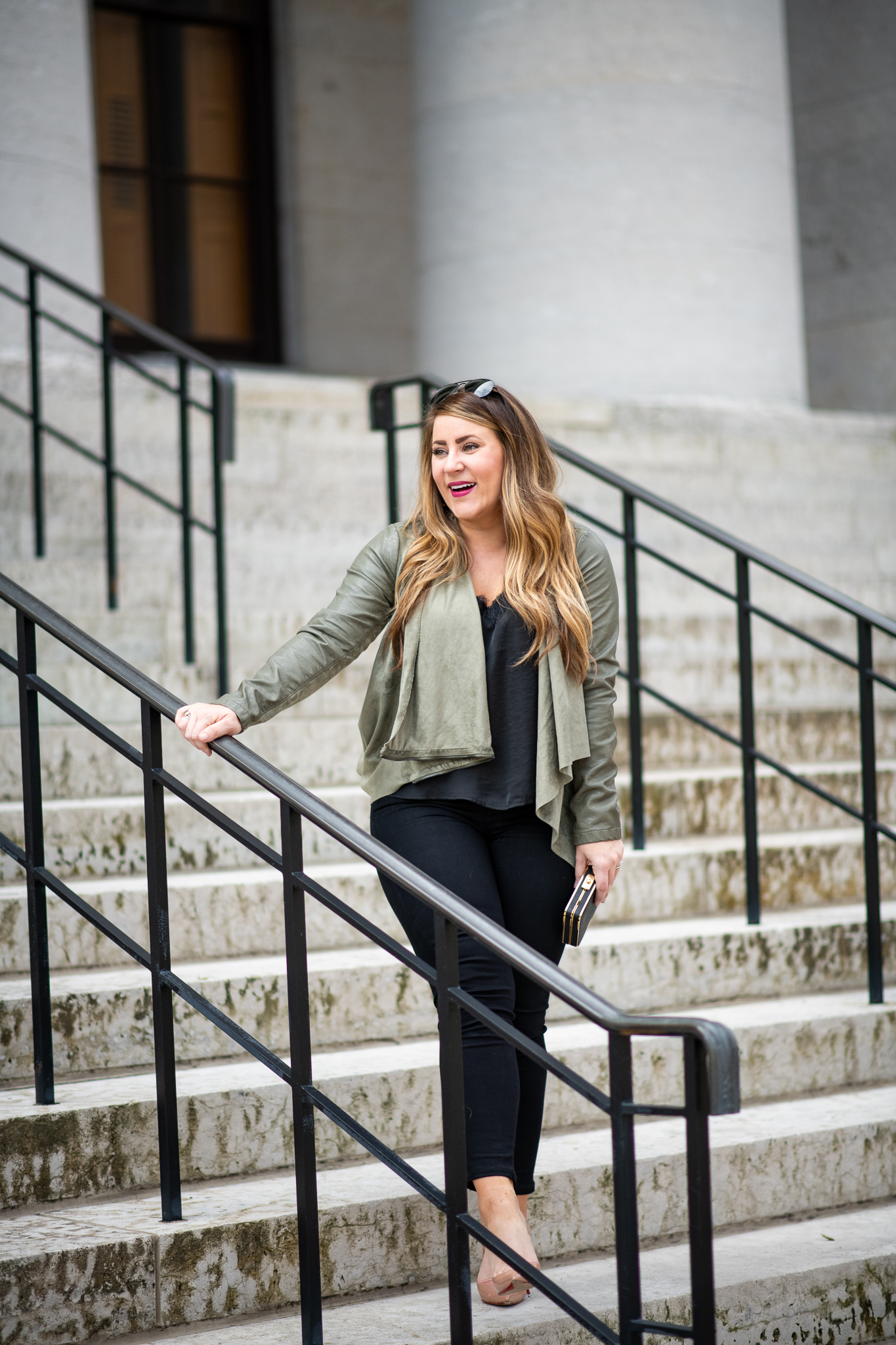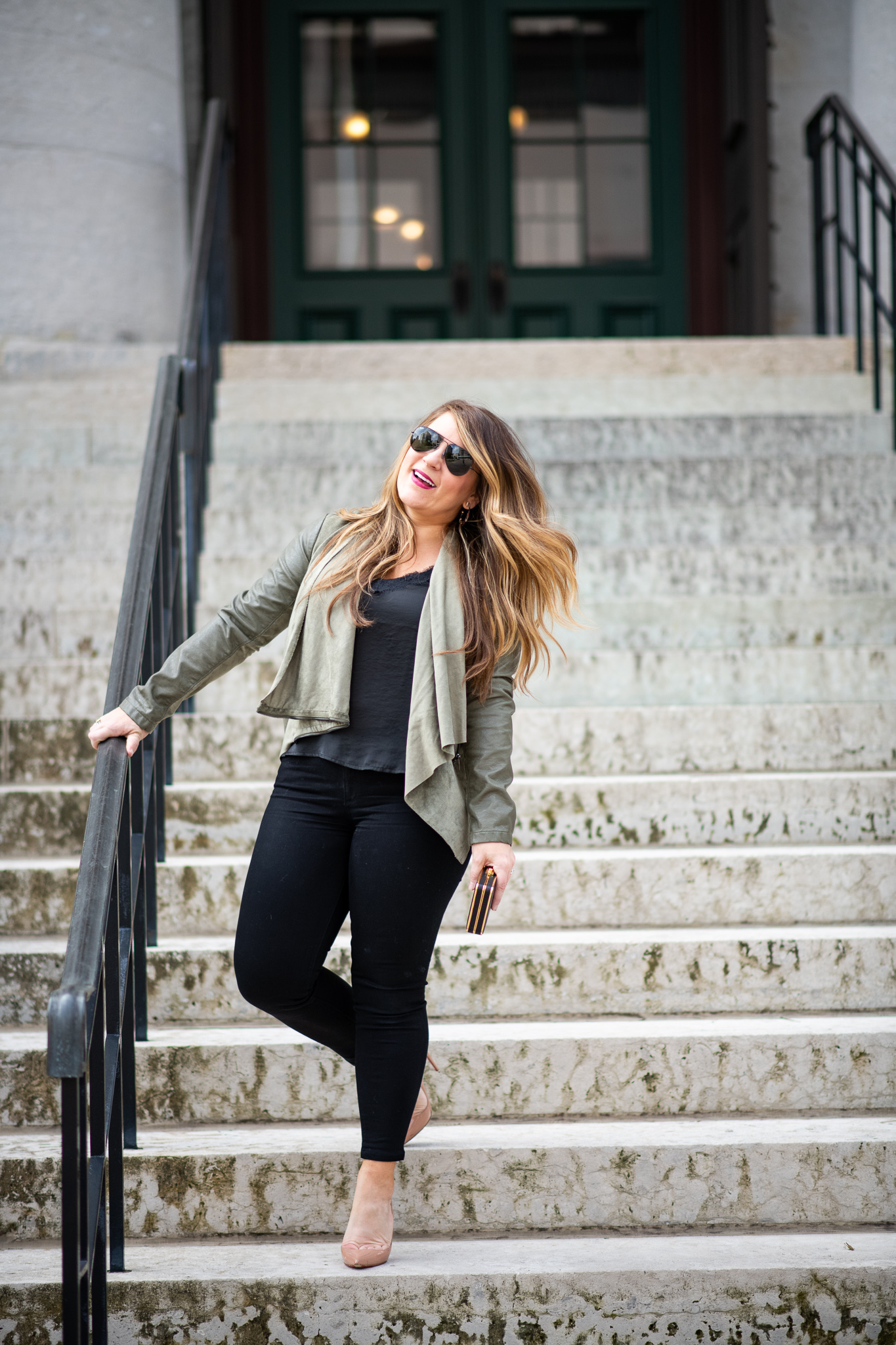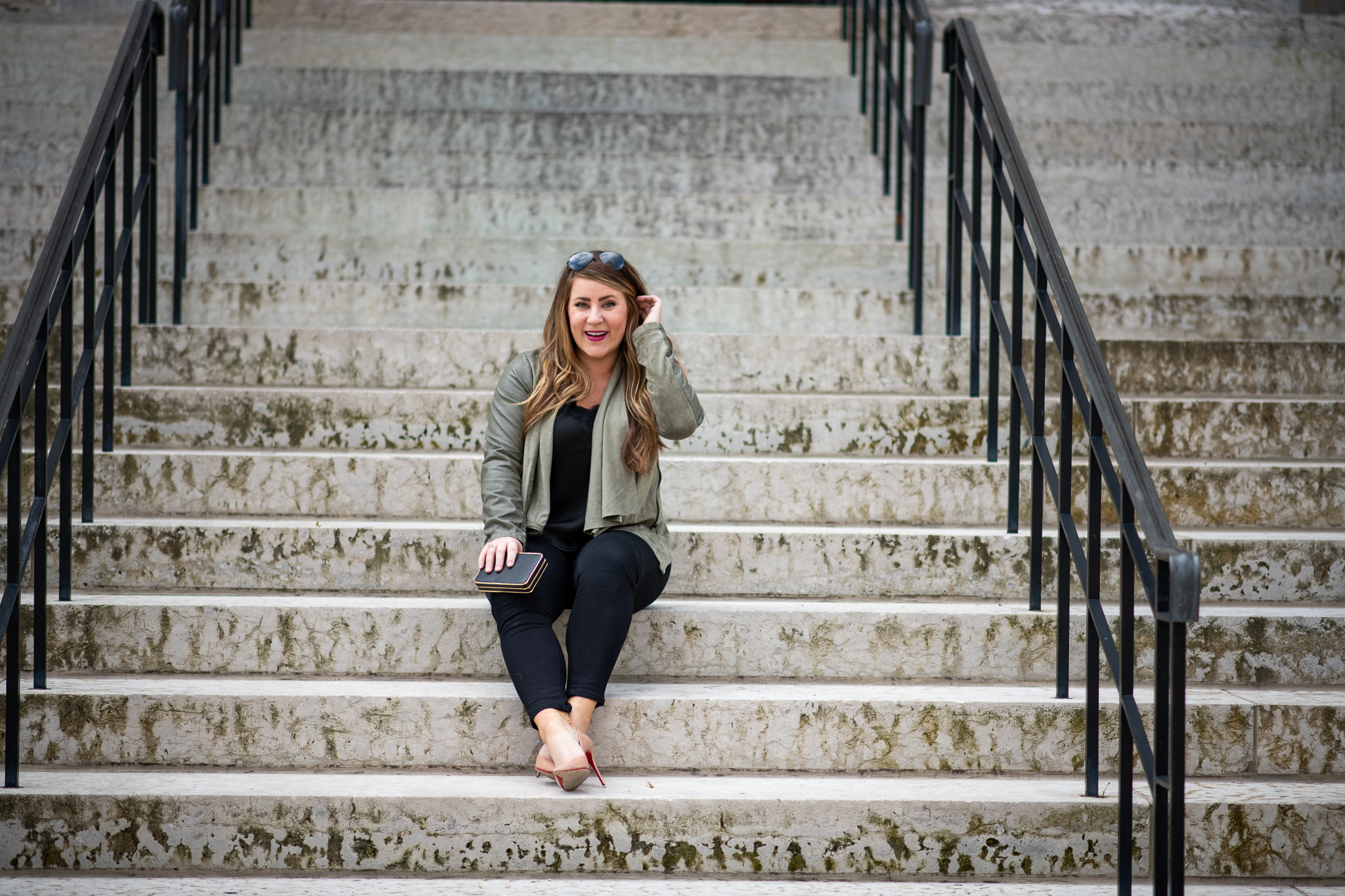 I'm off to have some ice cream and then wonder why I can't loose weight. Thanks always for reading sweet friends and have an amazing weekend (always).
XX

The post Comfortable Suede Jacket appeared first on Coffee Beans and Bobby Pins.